Link building is important for Search Engine Optimization (SEO), and its value is generally accepted and understood by seasoned marketers. In fact, there are so many benefits to it that it is often considered the backbone of any successful digital marketing campaign.
It serves as a powerful tool for enhancing website visibility, driving traffic, and building a solid reputation of authority in your industry.
But what if you're new to link building and curious about its benefits? Or if you're looking to break down the importance of link building for SEO to a site owner or client? If you want answers to questions like these, you've come to the right place!
We've spent the last 12 years building links and have seen first-hand the impact it has had across tens of thousands of websites. In the following article, we'll break down for you the many reasons why link building is essential for all websites that are looking to grow.
The benefits of link building efforts can vary based on the purpose of the site but we'll cover them all. When done properly, the benefits of link building are wide-ranging and have a positive feedback effect. The more links you build, the more SEO momentum you can build!
Here's a quick table that organizes the benefits can realize when link building.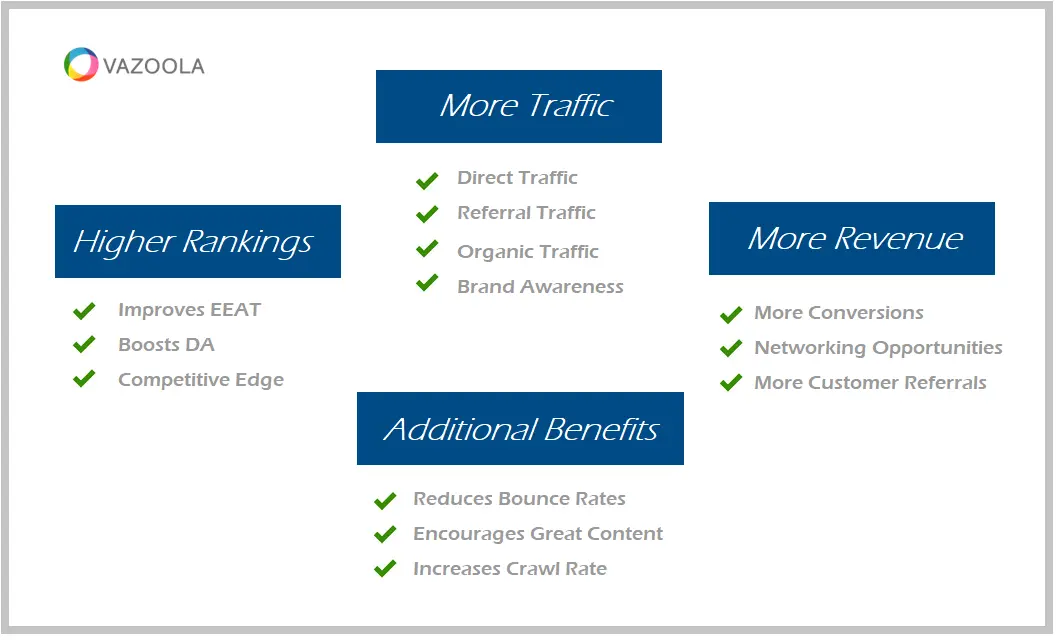 Key Takeaways
Link building is the strategic effort to acquire, earn, or buy backlinks to boost search engine visibility.

Link building is important because backlinks are one of the most important factors that Google's algorithm considers when ranking websites.

Companies that invest in link building enjoy benefits that fall into three main categories: better rankings, more website traffic, and higher revenue and conversions.

Who can benefit from link building? Anyone with a website can benefit from link building and reach their goals faster.

The value of link building can be calculated with a simple equation: Lifetime $ Value of Customer x New Organic Customers - $ Spent Link Building = ROI

Prioritizing high-quality link building over low quality propels websites higher in search engine results, driving more traffic and potential customers, ultimately amplifying sales and opening new revenue streams.

Internal linking improves the outcomes of any link building strategy. It bolsters user navigation, improves SEO, establishes content hierarchy, reduces bounce rates, and boosts page views, ultimately elevating site rankings and revenue potential.
Table of Contents
What is Link Building?
Yoast has one of the best definitions of link building we've come across in our research. To expand on their definition: It refers to the series of efforts to get links from other websites to your website. The term is also known as acquiring backlinks from other sites.
Moreover, a great link building strategy helps search engines determine what sites are more relevant, and they get pushed toward the top of the search engine rankings. The strategy used to build links is not just a haphazard process but a strategic and focused one.
Link building uses a variety of popular strategies, ranging from guest posting campaigns and hosting contests to sharing videos. Additionally, uploading an engaging blog post once or twice a week can be helpful in acquiring valuable backlinks and further enhancing a website's search engine visibility.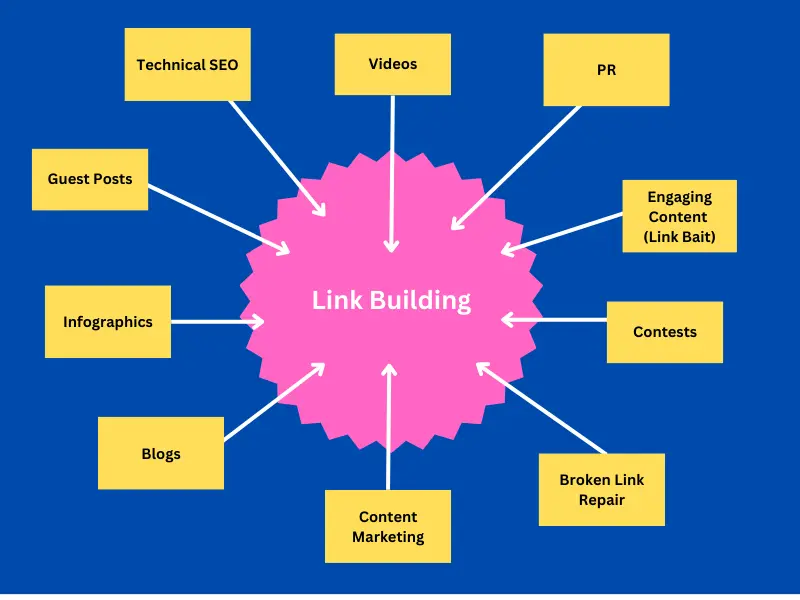 Why is Link Building Important?
Link building strategies are one of the top ways to signal Google and other search engines that your website is a primary source; the industry authority on related subjects. Without it, even the best websites risk getting lost in the search engine shuffle.
Another thing that a good link building campaign that focuses on high domain authority links helps with getting a web page indexed swiftly, which is also ideal for achieving quick visibility.
Here is a word from Google's Andrey Lipattsev, who confirmed in a Q&A session that backlinking is an important ranking factor.
It Directly Influences Rankings
High-value links are backlinks from authoritative sources that significantly boost a website's SEO and attract more organic traffic. Google historically had a public facing metric for determining link quality called Page Rank.
However, not all backlinks have good link equity; those that don't transfer any link equity (or "link juice") don't move the needle as much on a website's ranking in search engine results. More backlinks does not automatically equal better.
Meanwhile, if you've acquired backlinks from quality sites, you're going to see a boost to your search engine rankings from the link juice they pass. From there, your traffic will naturally go up, which should also have a big impact on your revenue. This entire process begins with premium backlinks and building your backlink profile to be as strong as possible.
It Creates Momentum for your SEO Strategy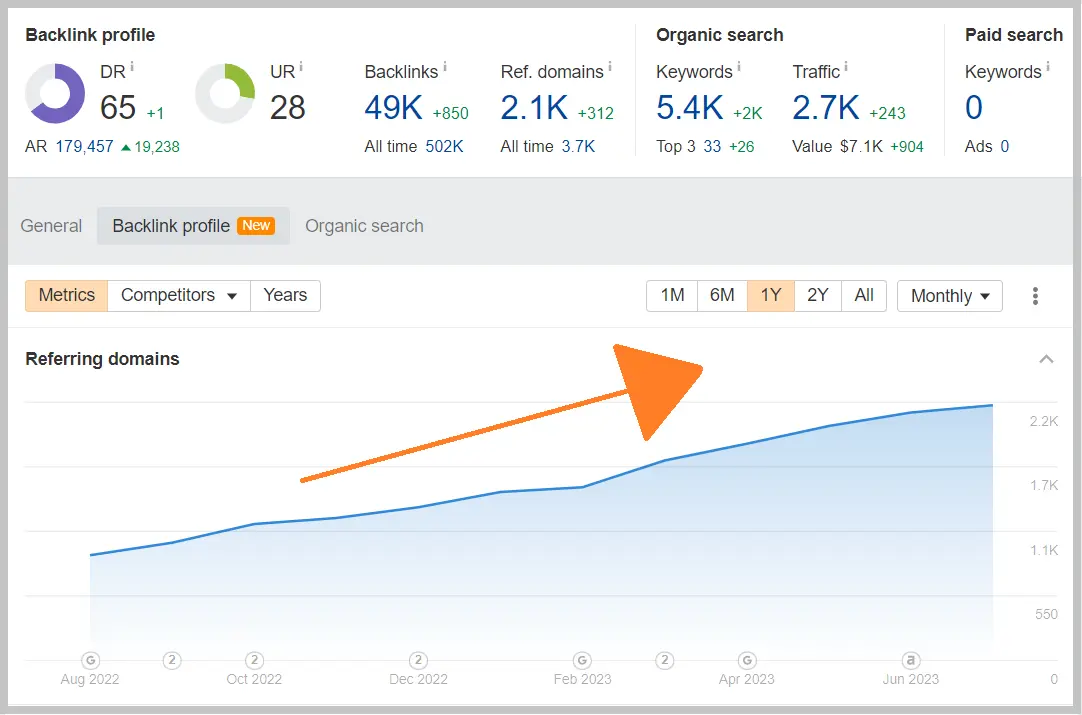 Quality backlinks can take your website's stalled progress and give it new life! The important piece to remember is that you must use quality over quantity. White hat link building is a term used to describe the process of building links with the highest quality and most natural practices.
When you start getting quality backlinks to your site, your rankings improve which helps your content get found online. This in turn helps you attract more backlinks organically which then further raises your rankings.
This is a positive feedback loop that creates momentum for your SEO progress
Who Can Benefit From Link Building?
Any website on the internet can benefit from adding link building to their digital marketing efforts. Website are created for different reasons and have different goals, but there is are multiple link building benefits that directly effect website no matter their specific goals.
We have worked with all types of websites. Our clients include websites that exist to spread a message, sell a product or service, generate affiliate traffic and more. We've seen each type of website benefit from our link building services, regardless of their goals.
The Benefits of Link Building (Our Favorite Backlink Benefits)
There are numerous benefits to getting backlinks, but they all fall into one of three categories that we like to call "The Big Three":
Rankings

Traffic

Revenue/Conversions
Now, we'll go through these 3 benefits of backlinks one at a time to highlight how we have seen them benefit the thousands of client websites we have worked with.
1. Higher Rankings

This is pretty much #1 out of the listed benefits of backlinking above, as your website's search engine ranking will determine whether or not the target audience can actually find it. Improved rankings is a high level benefit that allows for a cascade of other benefits to follow.
For instance, if your website achieves the number one spot, you can expect to receive 39.8% of the traffic. Second place will drop you to 18.7%, and third place falls even further to 10.2%.
2. EEAT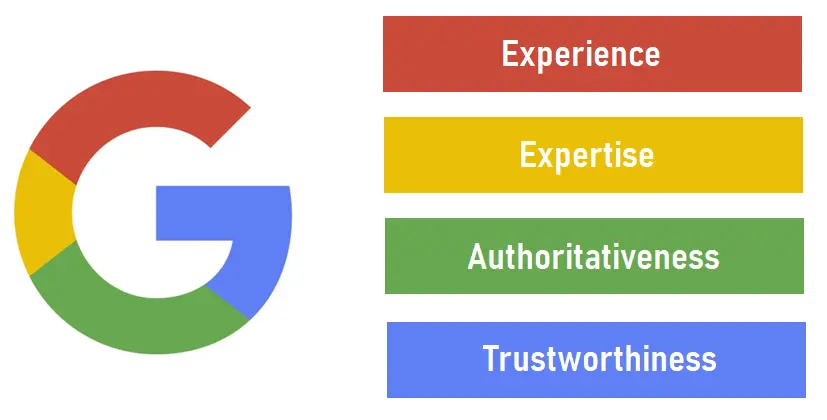 EEAT stands for:
Experience

Expertise

Authoritativeness

Trustworthiness
What this means is that Google's SERPs are weighted. If, for example, your website is considered to be potentially harmful to users because the information served is inaccurate or lacks the proper credibility for claims, its rankings will suffer. On the other hand, if your website provides high-quality, non-harmful content, it will be rewarded with higher rankings.
3. Boosts DA
Every website has a Domain Authority (DA), Domain Rating, and other versions of domain authority scores, and you want the highest one possible. Backlinks from other web pages greatly help you achieve high domain authority, which is basically the Holy Grail of SEO.
More authority means that search engines regard your site as trustworthy and reliable, further boosting your visibility in a user's Google search and other search engines queries. Keep in mind that not just any website link will do; the quality and relevance of the linking site contributing to your domain rating are paramount.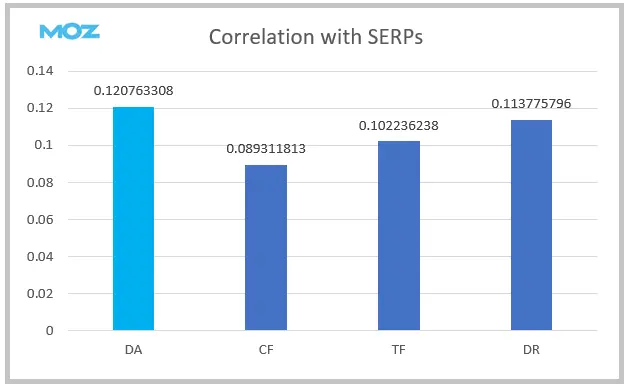 Efforts in improving your domain rating through link building should focus on acquiring links from high-quality, relevant sites. The more quality links pointing to your site, the higher your domain authority will be. In essence, a strong domain authority reflects a well-built profile of backlinks, which directly correlates with improved SEO performance.
When you take quality writing and get several high authority website to link to you, it will naturally have an impact on your site's DA, too. In other words, another one of the benefits of link building is that it can have a dramatic impact on your site's search engine rankings and DA, both of which are excellent. When working to increase your Domain Authority, get backlinks from web pages with a higher DA score than your own.

4. Competitive Edge
Let's face it – there are far too many websites these days. How is your online shop supposed to compete? With effective link building strategies, that's what.
A robust link building strategy can take a floundering web page at the bottom of the 20th page in Google and boost it to the first page. This will give you a much better competitive edge. After all, when it comes to search engines, your ranking is basically the most important piece of the puzzle.
5.

More

Traffic
Getting website traffic is essential. Getting traffic that's purely organic takes time and effort to build but the reward definitely worth the effort. But link building also helps your website gain traffic from other important sources as well, which we've listed below.
6. Direct Traffic
Direct traffic is everyone who visits your website by typing your URL into their browser. It also includes people who visited your site via a bookmark, a link in an email, etc.
Direct website traffic can be one of your highest sources of revenue, as it requires a person to already know about your site. This source of traffic is very valuable. They're people who have a need and think that your website can fill it, or they are returning to your site for more of what you offer.
7. Referral Traffic
If someone visits your website due to a referral, this means they clicked on a link outside of a search engine. Examples of this can include a social media post, a link to another website, etc.

Referral traffic can become a major source of revenue as long as you ensure that you carefully select your backlinks. Rather than putting them anywhere, take the time necessary to research other websites before you approach them. Does their audience fit in with yours? If so, definitely try to get a backlink.
Even no follow links can be beneficial in terms of referral traffic even if they don't help rankings directly. As long as the link remains active on a site that is relevant to your target audience, you can get visitors through it.
Do the following to get more referral traffic:
Write guest posts for high authority sites that fit within your industry

Leverage local partner sites (including building offline relationships

Reach out to high authority sites in places they'll likely notice you. For instance, leave a positive review or write strategic blog comments (but DON'T simply spam blogs – be sure your comments are actually helpful)

Use ego bait to increase your traffic (in other words, write a blog about someone else)

Be active on a variety of social media sites and gain more social media followers
8. Organic Traffic
Organic-based traffic is the term given to unpaid sources, typically search engines such as Google, Bing, or Yahoo. To get a decent amount of it, you need to achieve the highest rankings possible.
68.7% of all search engine clicks will be given to the top three spots on the first page. Every other site will be fighting it out for the remaining 31.3%. Getting into the top three is absolutely critical.

9. Brand Awareness
Brand awareness is yet another way to bring in unpaid website visitors and get you to appear at the top of the Search Engine Results Pages (SERPs). Currently, 53% of all web traffic comes from brand awareness, although 93% will still begin with a search engine.
One of the top-ranking factors in Google is links. By appearing on top of Search Engine Results Pages, Google takes this to indicate that you offer value. Appearing on top pages further builds your credibility with potential customers. Building trust and credibility takes time, but it's always worth it.

10. More Revenue
At the end of the day, your revenue will be your number one metric of success, and links can have a direct impact on your rankings. Quality backlinks benefit your rankings, good rankings mean more traffic and more traffic means more opportunities to sell to visitors.
If your website does not sell something directly, you can substitute revenue for conversions, ad revenue, or the reach of your message.
11. Conversions
Your conversion rate is basically where the rubber meets the road. After all, you could easily send a lot of paid traffic to your site, but what difference will it make if they don't actually make a purchase?
A good conversion rate for a site rests between 2% and 5%. Yes, this means that for every 100 visitors, you'll typically only get a sale from two to five of them. Of course, the good news is that if you can bump your conversion rate up by even 0.5%, it's going to make a huge difference.
Even if you don't put effort into improving your conversion rate, backlinks will bring more traffic to your site, which should increase the number of conversions your site is getting.
12. Relationship building/networking in your niche
Building solid relationships within your specific niche is another critical aspect of growing your revenue, and this can be done through building links.
For example, lets say you are creating link worthy content. This is favorable in the eyes of Google and has a higher chance of earning backlinks, moving up in the SERPs, and being found by participants in your niche.
Alternatively, you might take a more active approach to building links, performing outreach to other websites in your niche. These outreach interactions can lead to new relationships forming.
13. Increased Referrals
Link building can also have the effect of increasing referrals to your website. In this case we don't mean referral traffic from links on other websites, but actual people referring groups or individuals to your site.
This is because backlinks not only signal to Google that your site is authoritative and trustworthy, but they also signal to people who see those links on the web.
When people find your site being linked and mentioned on reputable sites, it increases brand recognition and keeps your site top of mind and able to be referred by loyal visitors.
Additional Benefits
Aside from helping you with "the big three" (rankings, traffic, and revenue), these are some additional benefits that you can enjoy when building backlinks.
14. Reduces Bounce Rate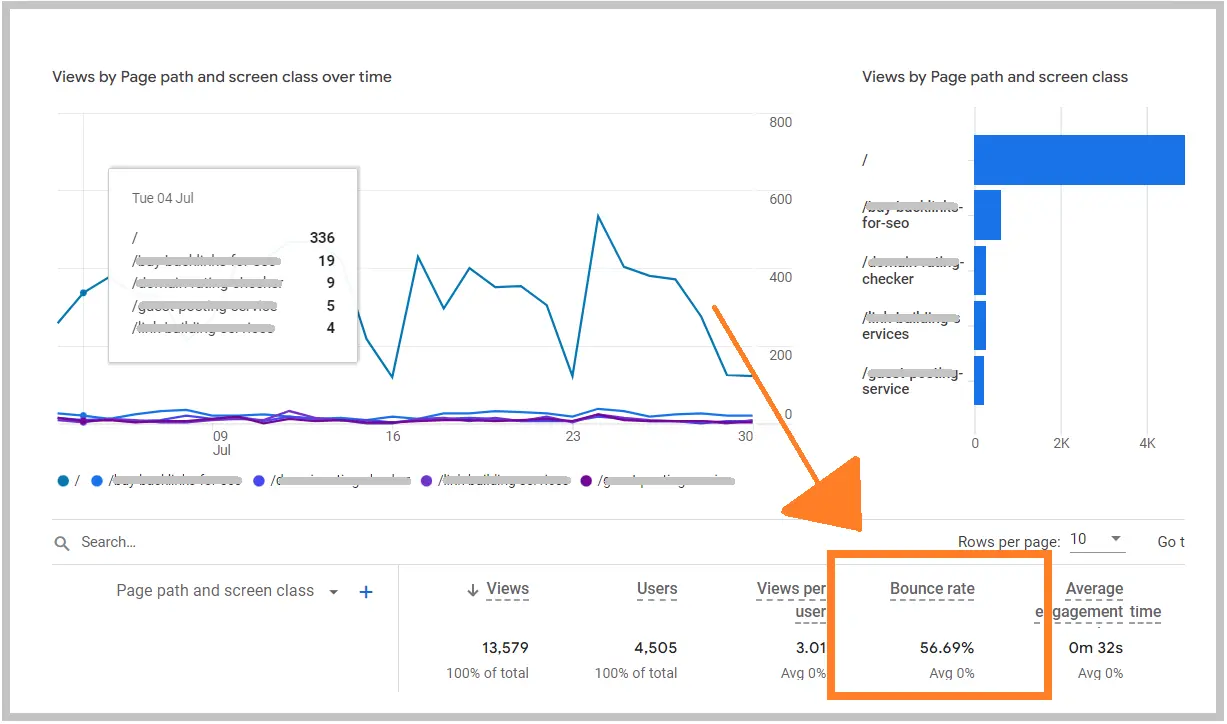 Do thousands of people visit your website every single day, but almost none of them stick around for more than 30 seconds?
This means you've got a high bounce rate, which is not going to help you. To refine your traffic, only seek backlinks from websites that are in your industry. When visitors find what they're looking for on your site, they'll stick around. If they visit at least two pages on your site, you're golden!
15. It Encourages Great Content and Thought Leadership
Link building must display quality, it encourages website owners to take the content on their sites to the next level. In turn, this quality content will improve brand perception. Once your site is seen as a quality source for information, consumer trust will rise, as will your website's authoritativeness.
Goolge has also made it very clear for many years that quality content is one of the major keys to SEO success. As you can see, the rewards you achieve via backlinking can be astronomical.
16. Your Crawl Rate will Increase
How quickly Google crawls your site can make a very big difference in your overall performance. By acquiring backlinks from sites with a high DA and quality content, you'll signal Google that your website is genuine. As a result, they'll crawl the pages of your site more quickly.
How can link building benefit my business?
We've touched on the benefits of link building previously. But as a business owner, you are probably wondering what does this boil down to in regard to your business?
To answer, we could put a virtually endless list of benefits here! However, we'll simply place 10 of the biggest benefits of link building that you – and any website owner – will receive by building backlinks.
Google ranks your site (in part) with link building: The algorithm Google utilizes to rank sites in SERs depends in part on the number of high quality links they have. Websites with more high-quality backlinks, relevant links are seen as more reputable than their lackluster counterparts. As such, they rank higher in search results. This increased visibility can lead to more traffic from inquiring visitors and potential new and returning customers that want to see what your site has to offer.

Backlinks will improve your site's credibility: Backlinks from high authority sites can significantly elevate your site's credibility. When a reputable site links to yours, it's essentially vouching for your content, enhancing your brand's perception. This increased trust can lead to higher customer confidence and more business transactions.

Link building will give you a higher SEO score and higher site metrics: When you build quality links it contributes to improved SEO, which directly affects your site's visibility on the SERPs. Again, you get more visibility. This greater reach means more visitors, potentially leading to increased leads, conversions, and sales.

Backlinks can increase your site's web traffic: When have many linking websites pointing back to your site, their visitors can follow those links, thereby driving traffic to your site. This additional traffic source can supplement your other marketing efforts and lead to higher visitor numbers, which in turn could lead to increased sales.

Builds stronger relationships within your niche: Link campaigns often involve reaching out to other businesses and influencers within your niche. This process can lead to stronger relationships, potential partnerships, and collaboration opportunities, which can expand your business reach and reputation.

Greater opportunities for sales and building revenue: As you create links to increase your site's visibility, credibility, and traffic, these factors all contribute to increased opportunities for sales. With more traffic and a better reputation, you're more likely to convert visitors into paying customers, boosting your overall revenue.

Provides a continual source of referral traffic: Unlike one-time marketing campaigns, quality backlinks continue to send traffic to your site as long as the backlink exists. This continuous stream of referral traffic can provide a stable base of visitors and potential customers, providing long-term benefits for your business.

Helps make you stand out as an authority in your field: When your website receives numerous backlinks, especially from high authority websites, it's a signal that your content is respected and authoritative. This perception can help establish your brand as a leader in your industry, potentially attracting more customers and business partnerships.

Reduces your bounce rate: Quality backlinks can reduce your site's bounce rate by directing targeted traffic to your site. Visitors who arrive at your site from a relevant backlink are likely interested in your content, and thus more likely to stay and explore, rather than bouncing off immediately.

Increases your exposure and visibility: Ultimately, link building increases your website's exposure and visibility on the web. When your site appears on various other websites, more people will become aware of your brand. Increased visibility can boost brand recognition, attract more potential customers, and ultimately contribute to your business's growth.
What is the Value of Link Building?
The key points you want to take away from this article are that there is tremendous value and many benefits of link building for your business. That's as long as you do it properly.
Link Building ROI can vary greatly and can be difficult to track down. To get to the bottom of it, you will need some data points related to conversions from organic-based traffic, and the lifetime value of a customer. If you have good data on the % of organic traffic to your site that converts, you can do some rough calculations to measure the value of building links.
So assume your monthly organic traffic is 500 visitors and converts at a rate of 5%, this means you have 25 organic customers per month.
Let's also assume that the lifetime value of your customers averages out to $1000. If you are able to increase your traffic by 50% (250 organic visitors per month) through link building, this means you would gain 12.5 organic customers per month, valued at $12,500.
Finally, subtract the dollar amount of the resources you allocate to link building each month to get a rough estimate of your link building ROI to get an idea of the value of link building for your business.

This value equation does not even take into account that the benefits of building links extend beyond direct revenue. Improved brand visibility and authority, lower bounce rates, stronger relationships within your niche, and higher SEO scores are all indirect benefits that can lead to increased revenue over the long term.
Therefore, while it's important to understand the potential financial returns from individual backlinks, it's equally important to view building backlinks as a long-term investment that can deliver substantial overall benefits to your business
Don't Disregard Internal Linking
While focusing on gaining quality inbound links, don't forget to harness the power of internal links. While the significance of building backlinks for SEO is widely understood, the value of these links should not be underestimated.
Internal hyperlinks direct users to another page on the same website. They provide a wealth of benefits, acting as silent yet efficient navigators and contributors to a comprehensive link building strategy.
Here are some benefits that internal website links can bring your business:
1. Enhanced User Navigation: A well-structured internal linking system allows users to effortlessly navigate your website. It helps them to find related content, thereby enhancing their browsing experience and encouraging them to spend more time on your site. The longer a visitor stays on your site, the higher the chances of converting them into a customer.
2. Improved SEO: Internal linking allows search engine bots to crawl and index your website more effectively, leading to improved SEO. By strategically using internal hyperlinks, you can guide search engine bots to your most important pages, which can help these pages rank higher in search results.
3. Effective Information Hierarchy: With internal linking, you can establish an effective information hierarchy on your website. This hierarchy allows you to channel your site's authority to your most crucial pages, boosting their visibility and ranking potential.
4. Reduced Bounce Rates: The internal linking structure within your site is another factor that reduces the bounce rate. When your content is interlinked, visitors have more opportunities to explore your site. These inside hyperlinks let Google spiders crawl and navigate your site, allowing them to easily discover what it is they're looking for. This additional engagement reduces your bounce rate - the rate at which visitors leave your site after viewing only one page. A lower bounce rate sends positive signals to search engines about your site's quality and relevance, which can improve your SEO rankings.
5. Increased Page Views: By linking to relevant pages within your content, you can increase page views. More page views can translate into higher ad revenue, more leads, and potentially more sales.
Anyone with a website can benefit from acquiring backlinks. Website goals may vary, but they all exist for one primary reason: to gain traffic.
Therefore, it truly doesn't matter if your goal is to spread a message, sell a service or product, to generate affiliate traffic, etc. The message contained in this post is universal and can help everyone!
Other Tips Maximizing Link Building Benefits
To further maximize your benefits from building backlinks, you can take the following actions in your link building campaigns.
Add Alt+ Text and Your Keyword
You can also include Alt-Text on images and your keyword to optimize your site's SEO content.
Use Broken Link Strategies
Pay attention to broken link building strategies too. Is is an easy way to find link building leads. These strategies can be highly effective, as they provide value to website owners by pointing out non-functional links on their sites. By offering relevant content as a replacement for these broken links, you not only help webmasters maintain the quality and user experience of their sites but also secure potential backlinks from an authority site, for your own website.
In this article we have guided you on the benefits of link building from the perspective of link building experts. If you want to improve your website's search engine rankings or need white label backlinks for your clients, the SEO experts Vazoola can help you earn genuine links from the quality websites that you need to succeed.
Schedule a free link building demo with us today! In the meantime, you can check if your link building campaigns are working by using Vazoola's free backlink checker tool: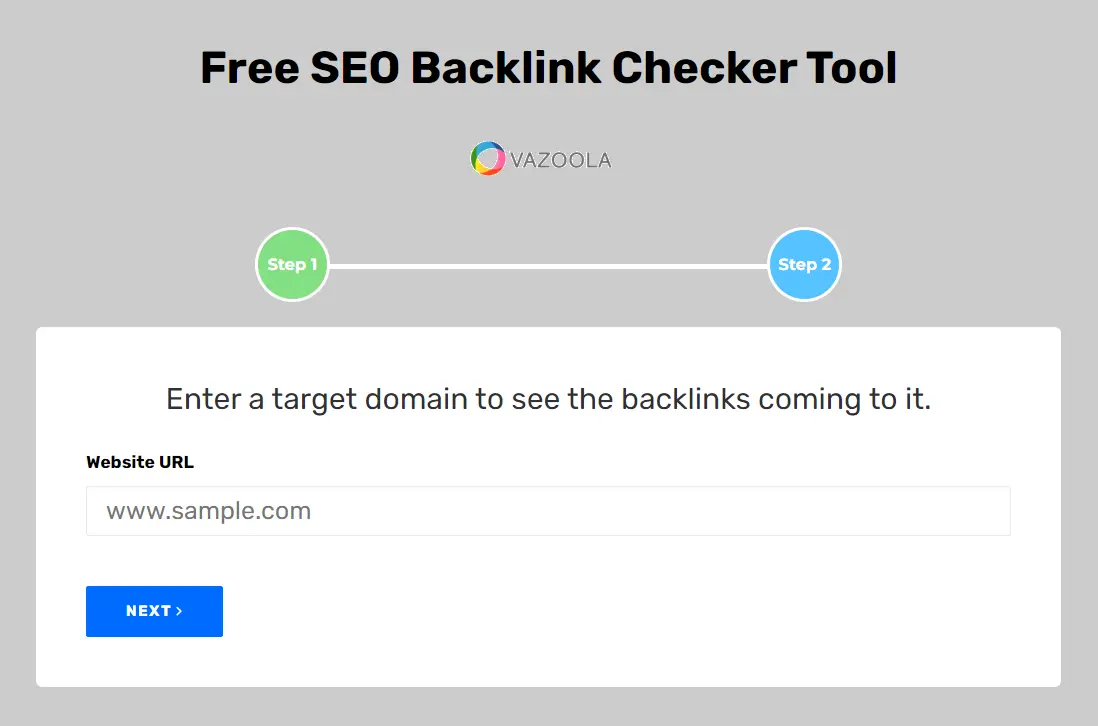 Written by Casey Bjorkdahl

Casey Bjorkdahl is one of the pioneering thought leaders in the SEO community. In 2010, Casey co-founded Vazoola after working for a Digital Marketing Agency for five years in New York City. Vazoola is now one of the fastest growing and most widely recognized SEO marketing firms in the country.