Here at Vazoola, we understand that link building forms a critical component of any successful search engine optimization strategy.
We've witnessed firsthand how effective building backlinks can boost a website's online visibility, drive more organic traffic, and improve overall search engine rankings. But link building strategies after Penguin can pose a challenge.
Our experiences working with clients have confirmed that investing in a strong, link building campaign strategy is not only a good idea, but an essential step in digital marketing success.
"How important is link-building, anyway?"

The answer is VERY.

Imagine this: all websites ranking on page #1 have very high-quality content.

How do you think Google is going to decide who ranks #1, and who ranks #10?

Backlinks!

— Nick Zviadadze 🇺🇦 (@Nick_zv_) July 2, 2023
In the rapidly-evolving realm of SEO, it's imperative to keep up with the latest trends and techniques to stay ahead of the competition.
To that end, we've gathered our expertise and insights, refined over years of practicing white hat link building, to present our best backlink strategy choices.
Whether you're a seasoned SEO professional, a diligent ecommerce site owner or an enthusiastic blogger, you're in the right place to strengthen your SEO game.
Pro Tip:
Link building isn't about quantity—it's about quality. Google's algorithms have evolved to prioritize high-quality, relevant links. Strive to create a diverse and naturally occurring link profile for optimal SEO results.

Key Takeaways:
A link building strategy is the plan you establish to build, track, and measure new backlinks to your site based on keyword research, competitive analysis, specific tactics.

Link building strategies are critical because they are more effective than individual link building tactics.

Our favorite strategies include guest blogging, niche edits, and creating link worthy content.

New websites should focus on strategies like local SEO and influencer outreach to build their initial link profile.

Keyword Research, competitive analysis, and determining link gaps are crucial steps when creating a link building strategy.

Tools like Ahrefs and Google Sheets can be instrumental in streamlining your backlink strategies and keeping track of your progress.

Go beyond our list of strategies! We always recommend exploring new approaches and developing fresh strategies that align with your goals and needs.
Table of Contents
What are Link Building Strategies in SEO?
In SEO, a link building strategy is a plan you develop to earn inbound links to your own site from other reputable websites, using a variety of tactics, systems, and processes.
This strategy can involve various techniques, but it should always focus on site owners producing high-quality content that other sites would naturally want to link to.
The best strategy to start link building that we can recommend is having a strategy in the first place. Not taking the time to develop a well thought out link building strategy is like trying to navigate a new city without a map or GPS.
Building a strong SEO backlinking strategy that works involves identifying target websites, creating content that offers value, and persuading those targets to link to your site.
Link building isn't just a one-and-done process; it requires ongoing effort and a consistent approach. This video from Ahrefs gives you the basics.
Tactics vs Strategies
At Vazoola, we often get the question "what is the difference between link building strategies and tactics?" or see a common misconception: The conflation of strategies with tactics.
Link generation tactics are the specific methods you use to get links, such as guest blogging, broken link building, or influencer outreach.
A link building strategy, on the other hand, is a comprehensive plan that outlines how and when you'll use these tactics to reach your SEO goals.
It's your roadmap that aligns with your overarching business objectives and guides your link earning efforts.
When it comes to link building, remember that a comprehensive strategy always trumps individual tactics. People often get bogged down in the details of individual tactics, like guest blogging or influencer outreach, and lose sight of the overall strategy.
Why Are Effective Link Building Strategies Important?
Understanding the importance of creative link building strategies SEO is the cornerstone of every successful campaign.
SEO Tip:

Google treats links as vote for popularity and importance of a website.

My Point?

Don't sleep on link building strategy.

— Jay hustler SEO (@jayhustlerSEO) June 30, 2023
Crafting a well-planned strategy for earning links is like laying a strong foundation for your house.
It strengthens your SEO efforts, drives more traffic, and helps establish your website's credibility and authority.
Simply put, it's your website's ticket to better visibility and higher rankings in the search engine results pages.
Unsure why an intentional strategy is crucial to a successful SEO campaign? Consider the following benefits:
Enhanced Search Engine Rankings: High-quality backlinks signal to search engines that your content is valuable and relevant, thus improving your rankings for targeted keywords.

Increased Website Traffic: Popular and reputable websites linking to your content can drive a significant amount of referral traffic to your site, increasing your potential for conversions.

Established Credibility and Authority: Links from authoritative websites in your industry indicate to search engines and users alike that your content is reliable and trusted, which can significantly boost your online reputation.

Expanded Network and Relationship Building: Earning links often involves reaching out to other bloggers, businesses and influencers closely related to your niche, thereby fostering relationships and expanding your professional network.

Improved Brand Visibility: Effective backlink building strategies can help enhance your brand's visibility and awareness, leading to more opportunities for conversions and customer engagement.
Incorporate your link building strategy with your overall content marketing strategy. When these two types of link strategies align, you'll often find the most success in boosting your online visibility and driving meaningful engagement with your audience.

18 Best Link Building Strategies in SEO
Now that we've laid the groundwork, let's explore some efficient link building tactics that you can incorporate into your strategy .
Each of the best link building strategy SEO options can significantly boost your website's visibility and search rankings when executed effectively.
Remember, the success of each strategy will depend on your specific industry, target audience, and the resources you can dedicate.
1. Link Inserts
Link inserts, also known as link placements or contextual backlinks, are incredibly effective in earning backlinks.
This strategy involves placing your link into an already existing piece of content on other websites.
It's less time-consuming than creating new links and content and can drive significant results when the link is inserted into a high-traffic page with relevant content.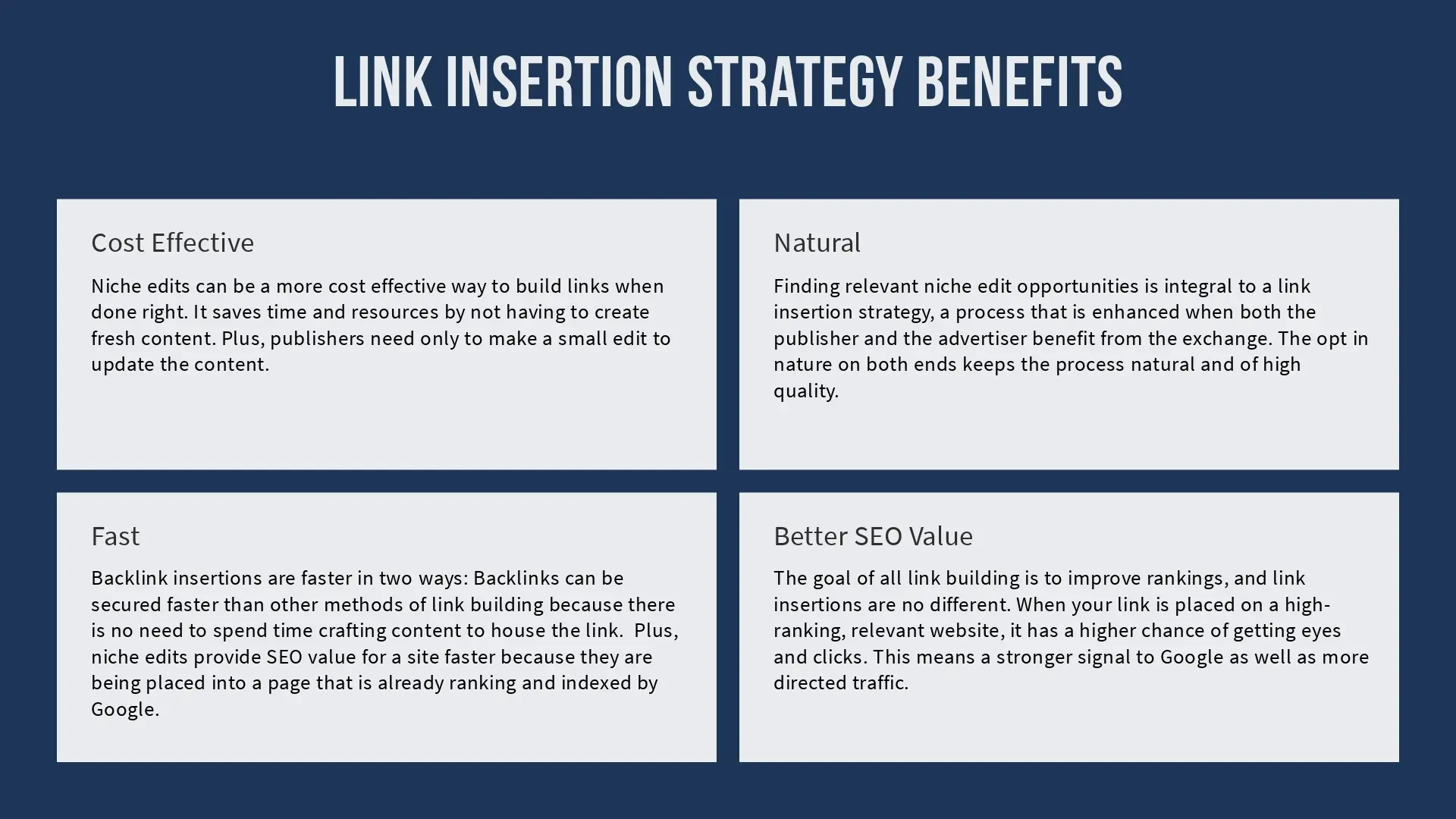 2. Guest Blog Post
Guest blogging is a traditional yet still highly effective strategy for earning editorial links.
It involves making guest post pitches and writing high-quality content for other reputable websites in your industry that accept guest posts.
Research popular websites in your SEO niche that accept guest blogging post pitches.
In return for guest posts, you'll often get backlinks to your own website either in the author bio or within the guest post content itself.
A guest post is a win-win scenario: They get great content, and you get valuable backlinks and increased exposure.
3. Competitor Backlink Analysis
We recommend taking a look at your competitor's backlinks as part of your strategy for building links.
When you invest time in competitor analysis to understand their top link building strategies. This can provide invaluable insights and possibly uncover new opportunities for your own link building. Remember, knowledge is power in the world of SEO.

If a website is linking to a competitor, there's a good chance they might be interested in their sites linking to yours, too, provided you offer valuable content.
Tools like SEMrush or Ahrefs can help you perform this analysis.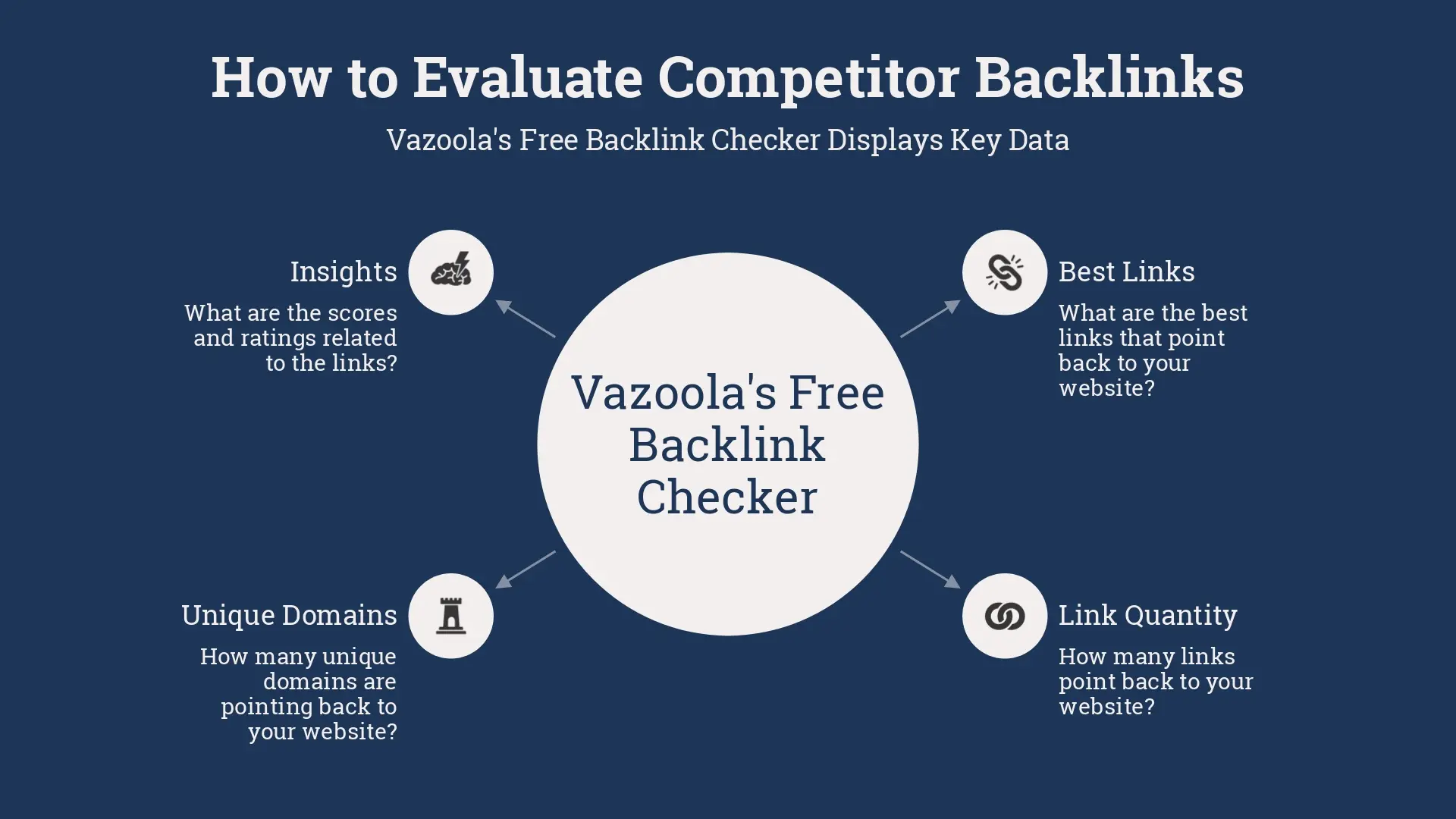 4. Broken Link Building
Broken link building involves finding relevant websites that have broken outbound links or dead links to an otherwise broken page, then creating content that matches or surpasses the broken link content.
Simply reach out to suggest the site replace the dead link with a link to your own site, resource page or blog post containing new and improved content.
It's a strategy that provides value to both parties involved and can result in a significant boost to your backlink profile.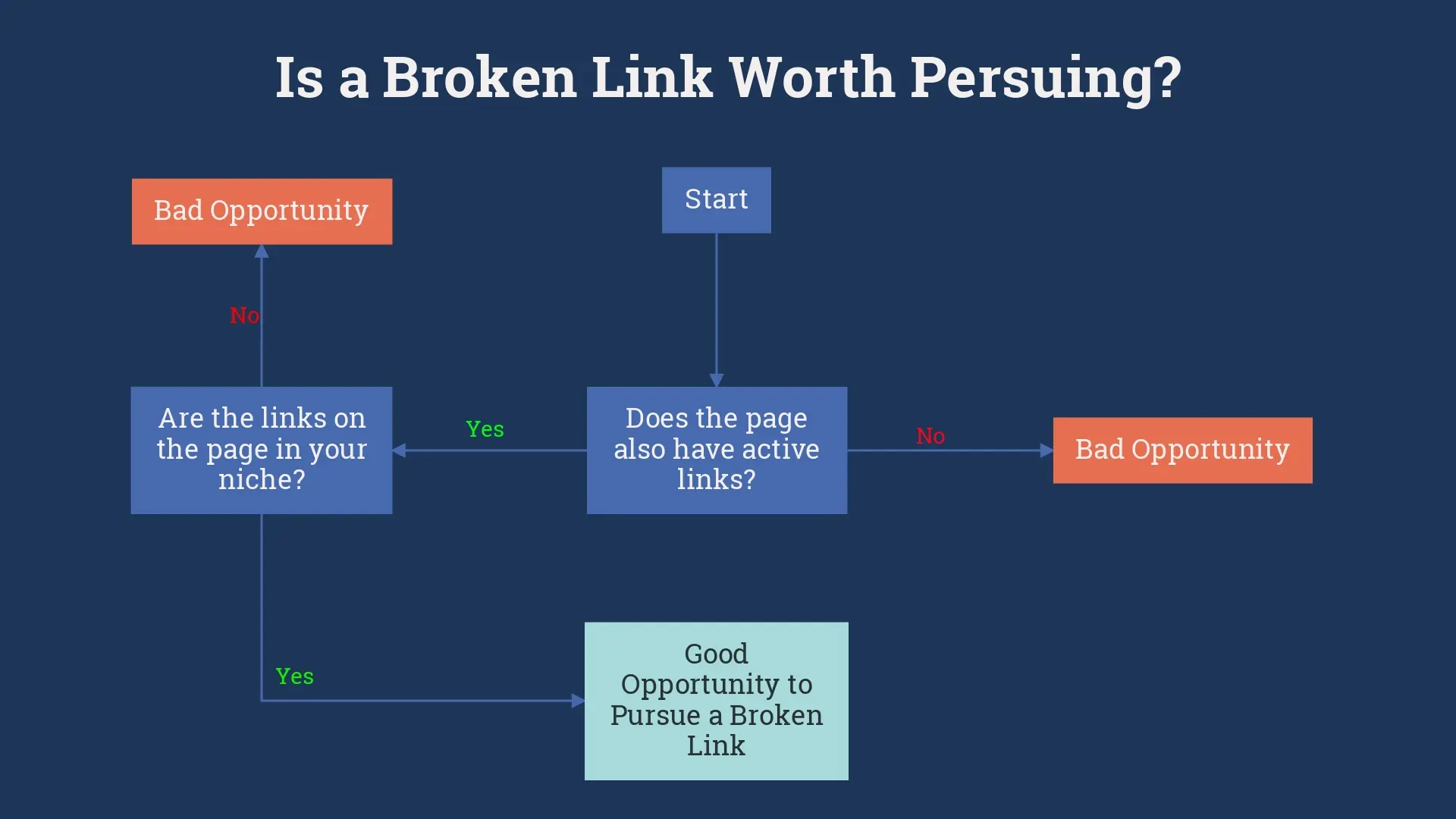 5. Unlinked Mentions
With unlinked mentions, you look for instances where your brand, product, or service is mentioned online but not linked back to your website.
You can then reach out to these websites and ask if they would consider adding a link.
Not only does this strategy garner backlinks, but it can also help enhance your brand's reputation and visibility.
6. Link Worthy Content
Creating link-worthy content is one of the most organic ways to build links. You can earn editorial links by developing the following types of linkable assets:
Publish New Research: Original research or data often attracts backlinks because it provides unique value that can't be found elsewhere.

Ultimate Guides: Comprehensive, in-depth guides on a particular topic can serve as a valuable resource page for other sites in your industry.

Infographics: Infographics are visually appealing, easy to digest, and highly shareable, making them a great tool to generate links.

Listicles: People love lists. Whether it's "Top 10" or "Best of," these blog posts are often highly shareable and can attract a good number of backlinks.
7. Local Backlinks
If your business operates in a specific geographical area, local backlinks can be highly beneficial.
These could be links from local business directories, news websites, resource pages, bloggers, or partner businesses.
Local backlinks not only boost your SEO but can also increase your business's visibility within the community.
8. Link Roundups
Link roundups are blog posts or web pages that feature a collection of top links pointing to great content within a specific category or niche.
Finding relevant sites with link roundups and suggesting your high-quality content to be included can be an effective way to gain backlinks.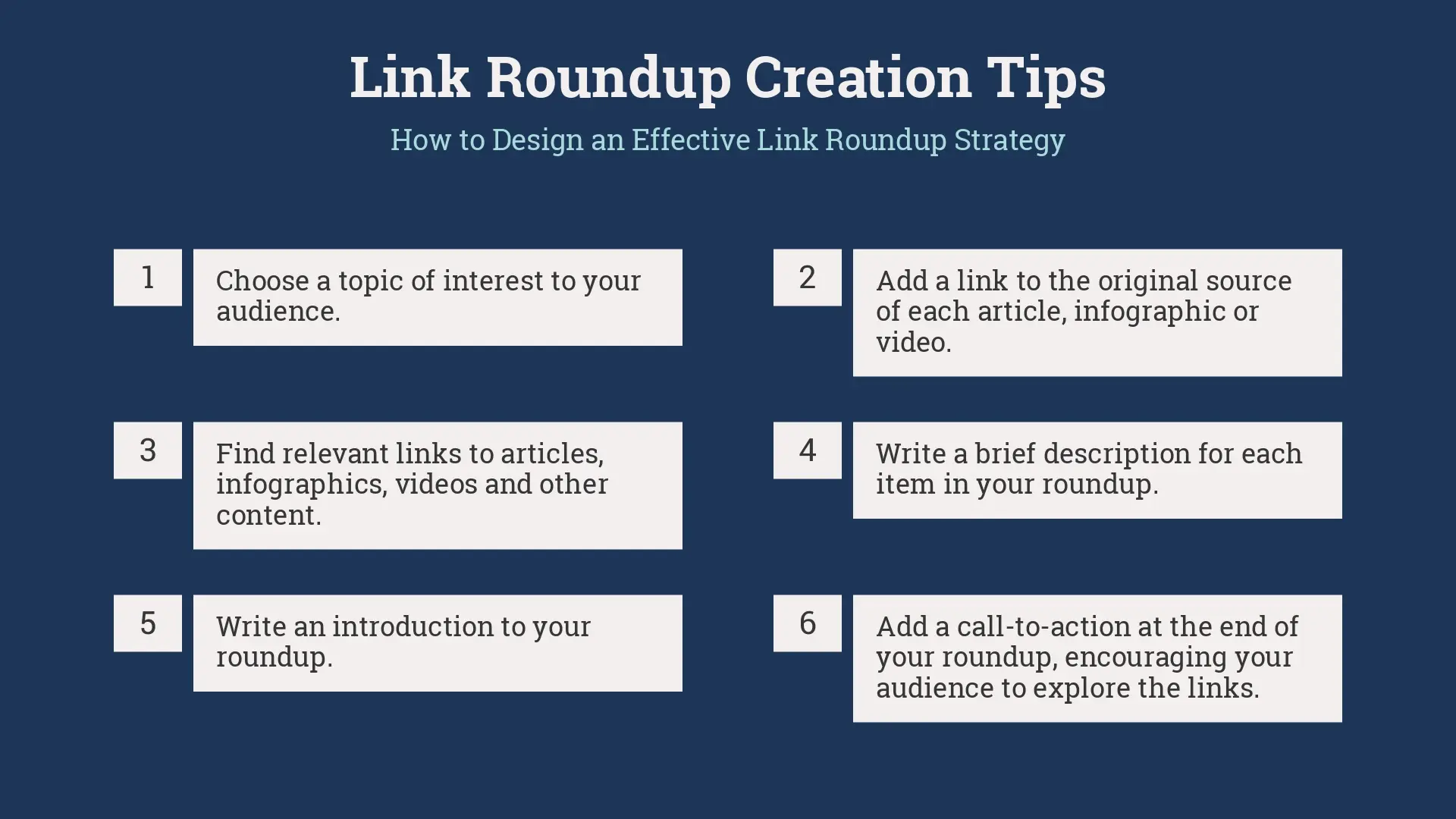 9. Social Media
While social media links are typically "no-follow" and don't directly impact your SEO, they can indirectly contribute to your link-building efforts by increasing your content's reach, visibility, and chances of being linked to from other websites.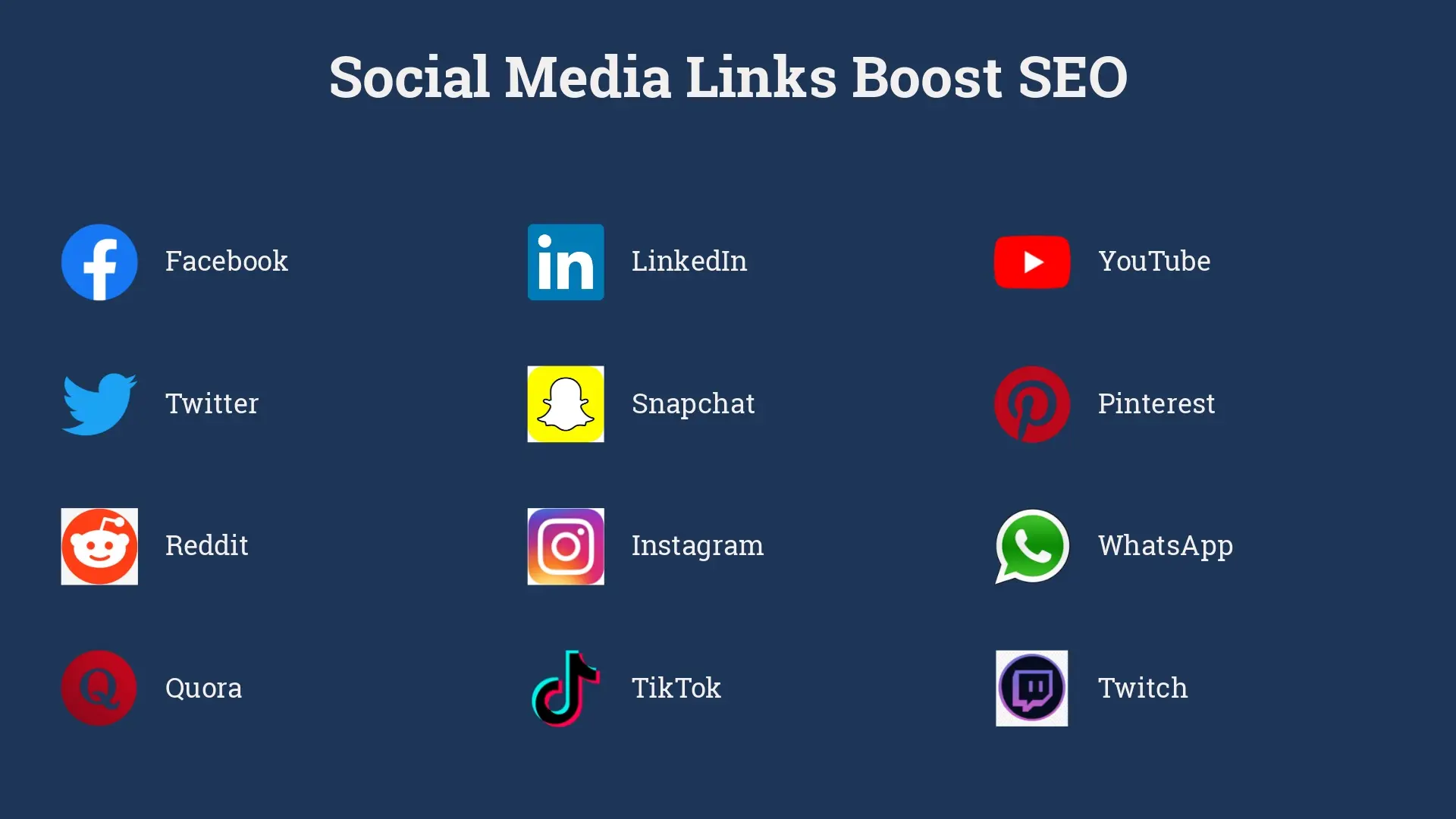 10. Podcast Interviews
Podcast interviews can be a goldmine for more links.
Besides providing valuable content to the podcast's audience, you typically receive a link back to your blog post or website in the show notes, thus reaching a potentially new audience and gaining a valuable backlink.
11. Link Reclamation
Link reclamation involves finding places online where you've lost backlinks.
This could be due to website updates, errors, or other reasons.
Once you identify these, reach out to the relevant sites and webmasters and request they reestablish the link.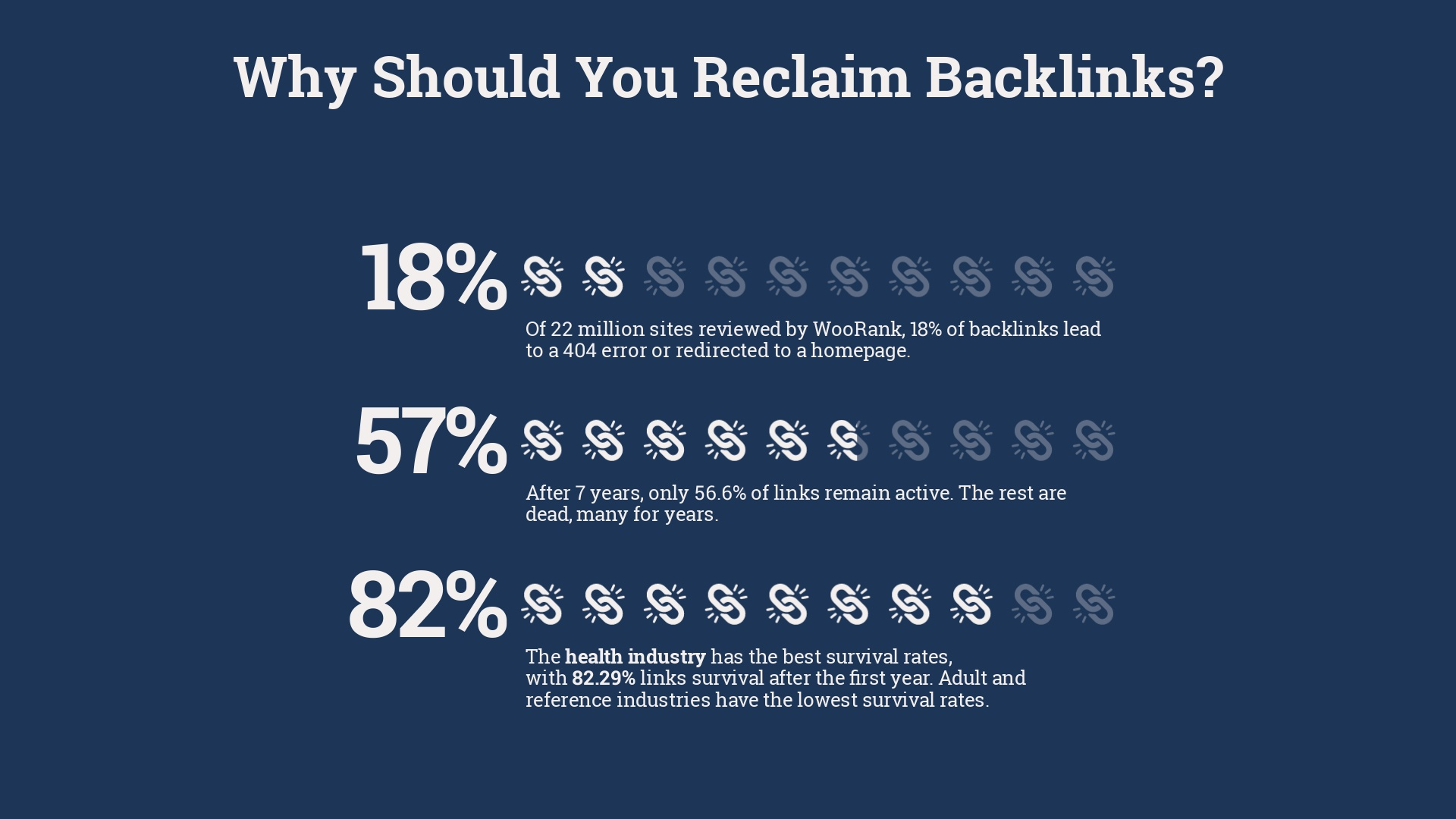 12. Google Image Search
Google Images Search can be a crucial part of your Google link building strategies and overall SEO strategy. Here's how it works and how to optimize your images for better visibility:
Increased Traffic
High-ranking images in Google Image Search can direct significant traffic to your site.
To encourage click-throughs, make sure your images are visually appealing and contextually relevant.
Image SEO
Proper image optimization helps Google understand the image content, enhancing your backlink building efforts.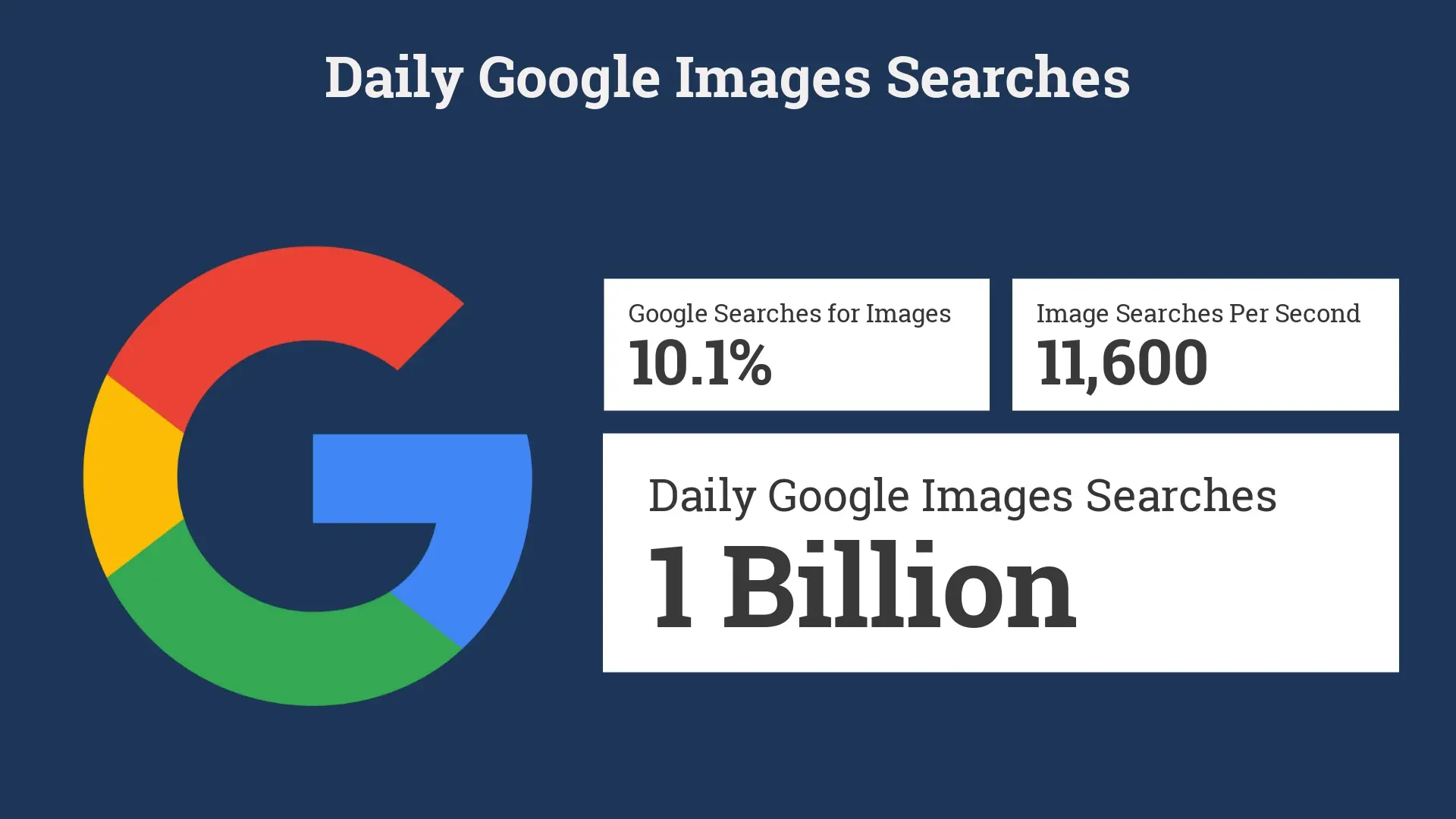 Here's how you can optimize:
File Name: Use descriptive file names relevant to the image content and your keywords. For example, "organic-apple.jpg," is better than "image01.jpg."

Alt Text: Alt text is used by search engines and screen readers for visually impaired users to understand the image content. Include your main keyword in the alt text but ensure it accurately describes the image.

File Size: Large image files can slow down your site, which can harm your SEO and make your page less worthy of backlinks. Compress your images to an optimal size without losing quality. Tools like TinyPNG or ImageOptim can help.

Image Format: Choose the right format for your images. JPEGs are generally good for photographs, while PNGs are better for images that require transparency. Newer formats like WebP offer superior compression and quality characteristics.

Structured Data: Structured data can help Google understand the content and context of your images. It can also make your images eligible for rich results in Google Image Search. When more users can find your images, there is a greater potential for backlinks.
13. Skyscraper Technique
The skyscraper strategy involves finding high-quality, link-worthy content in your niche, creating something even better, and then reaching out to the right people.
The idea is to leverage the existing demand for a popular topic and use it to attract backlinks to your own content.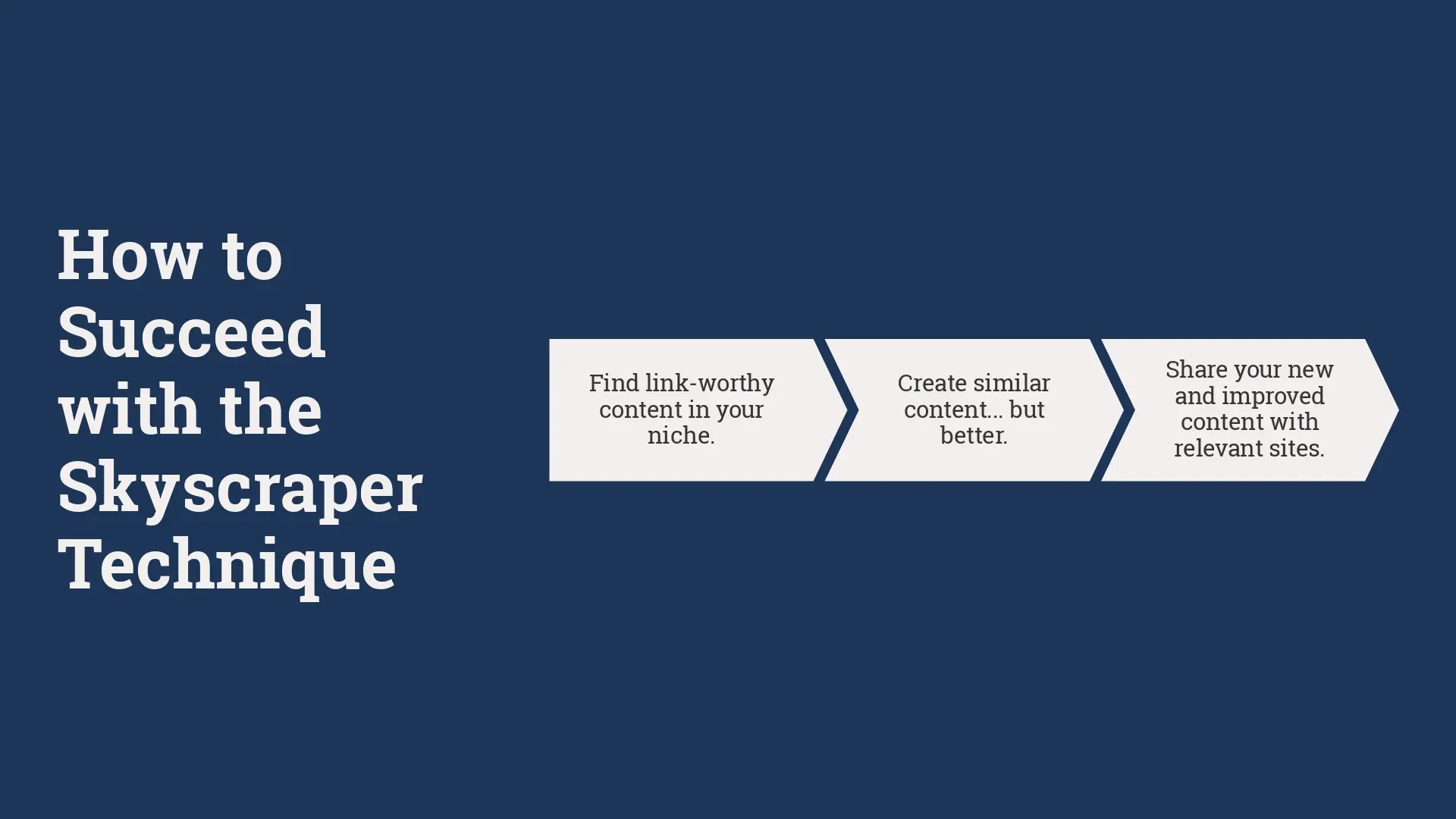 14. Partnerships or Sponsorships
Partnering with other businesses or sponsoring events, webinars, or even local sports teams can lead to more backlinks.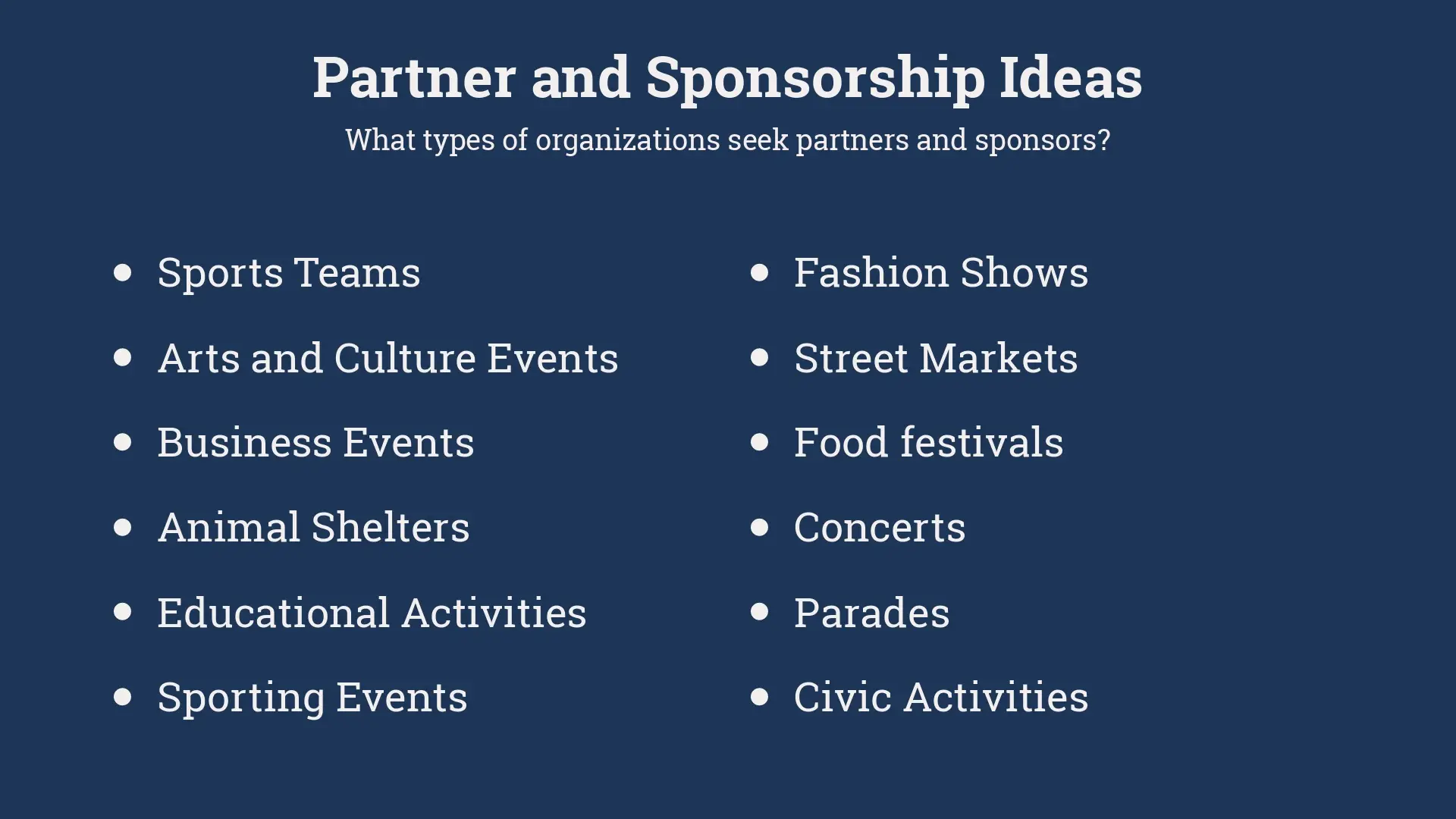 15. Testimonials
Writing testimonials for products or services you've used can be an effective way to earn links.
Companies often publish blog comments and testimonials on their sites, linking back to the author's website or relevant page.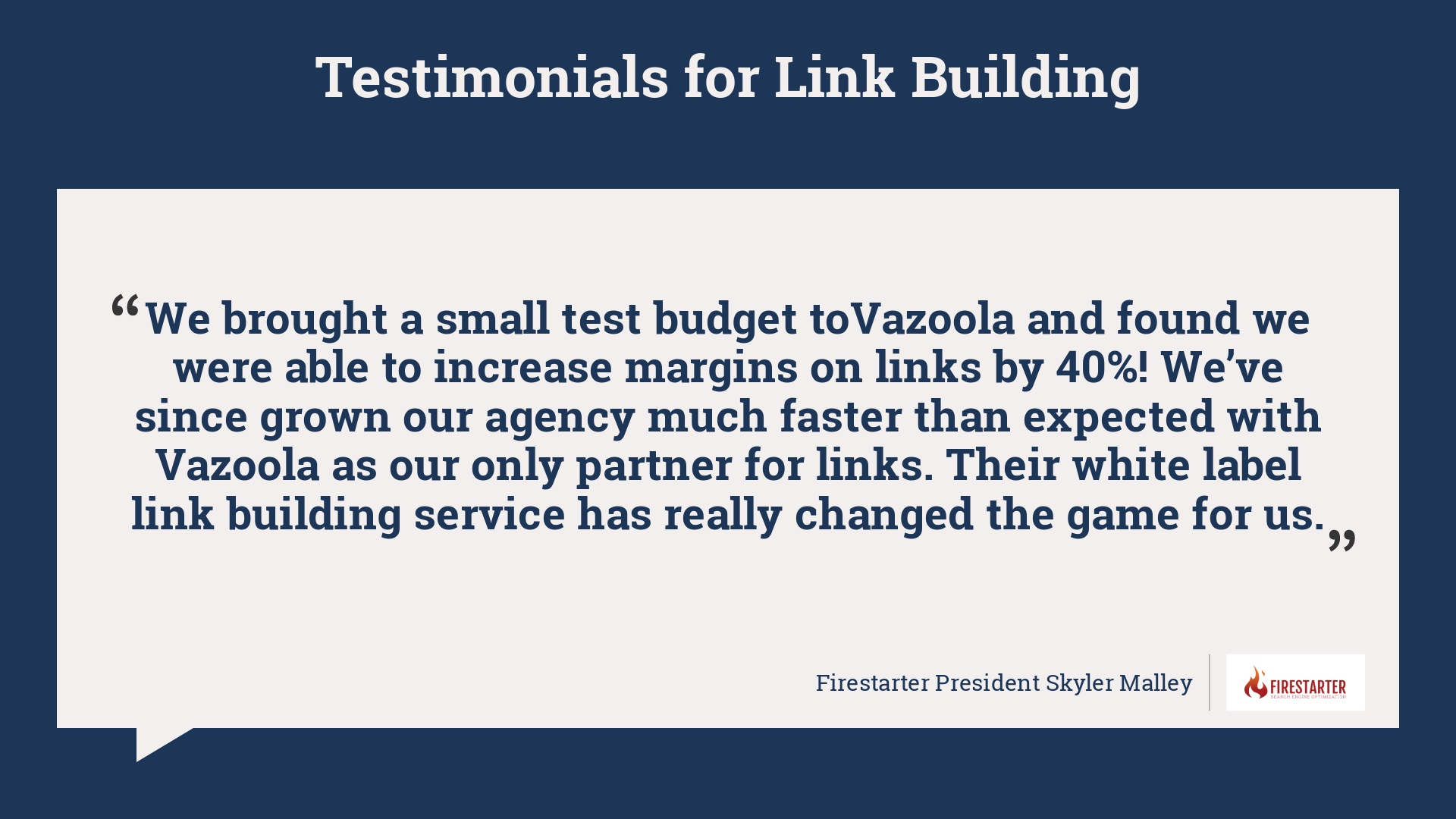 16. PR and Newsjacking
If you can tie your business to a hot topic or breaking news story, and provide valuable insight or commentary, you might attract links from news sites, web pages or blogs looking for expert opinions.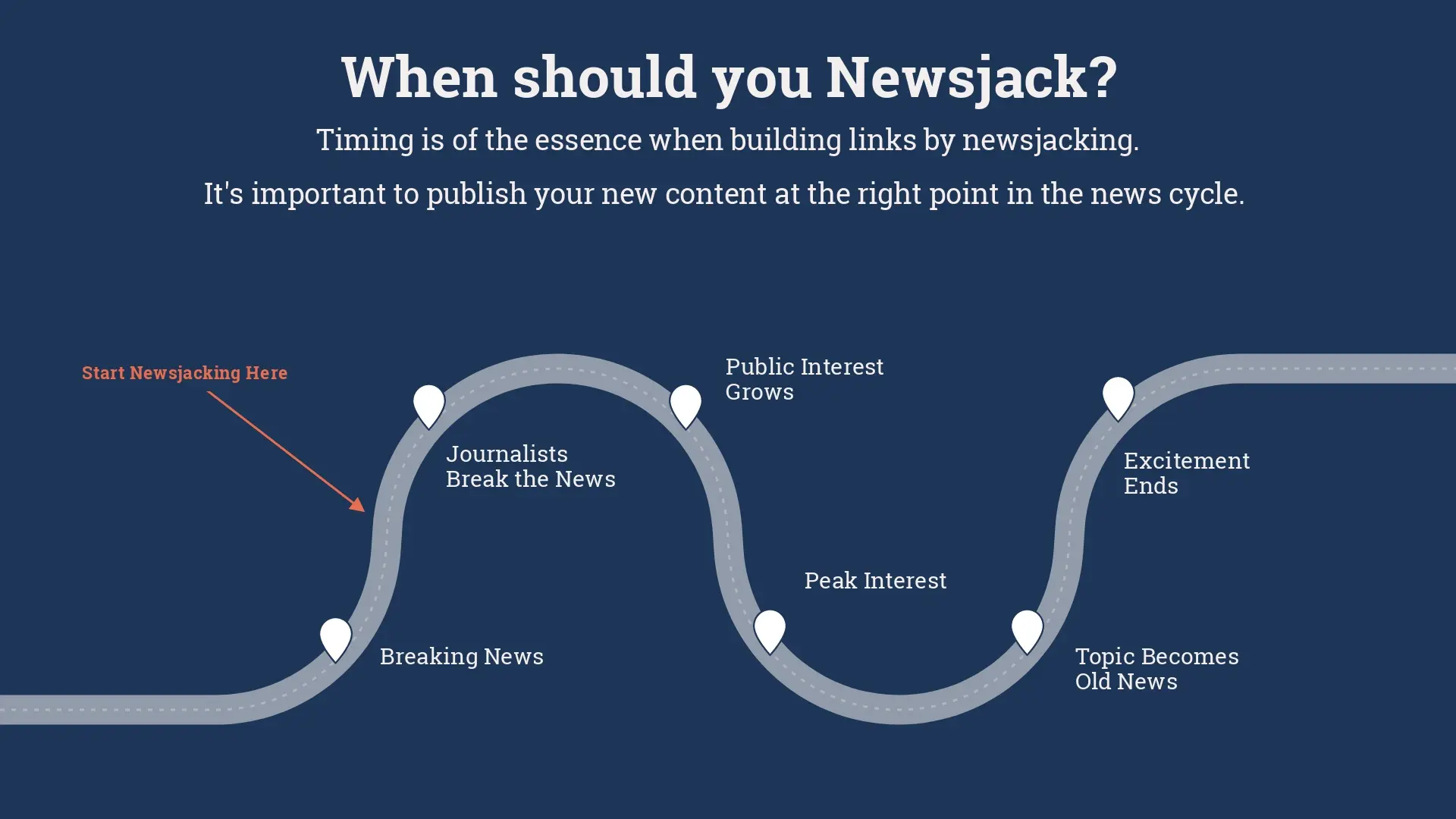 17. Ego Bait
The ego bait strategy involves creating content that flatters an individual or a company with the aim of getting them to share or link to it.
For example, you could publish a list of the top influencers in your industry, and then reach out to them to let them know they made the list.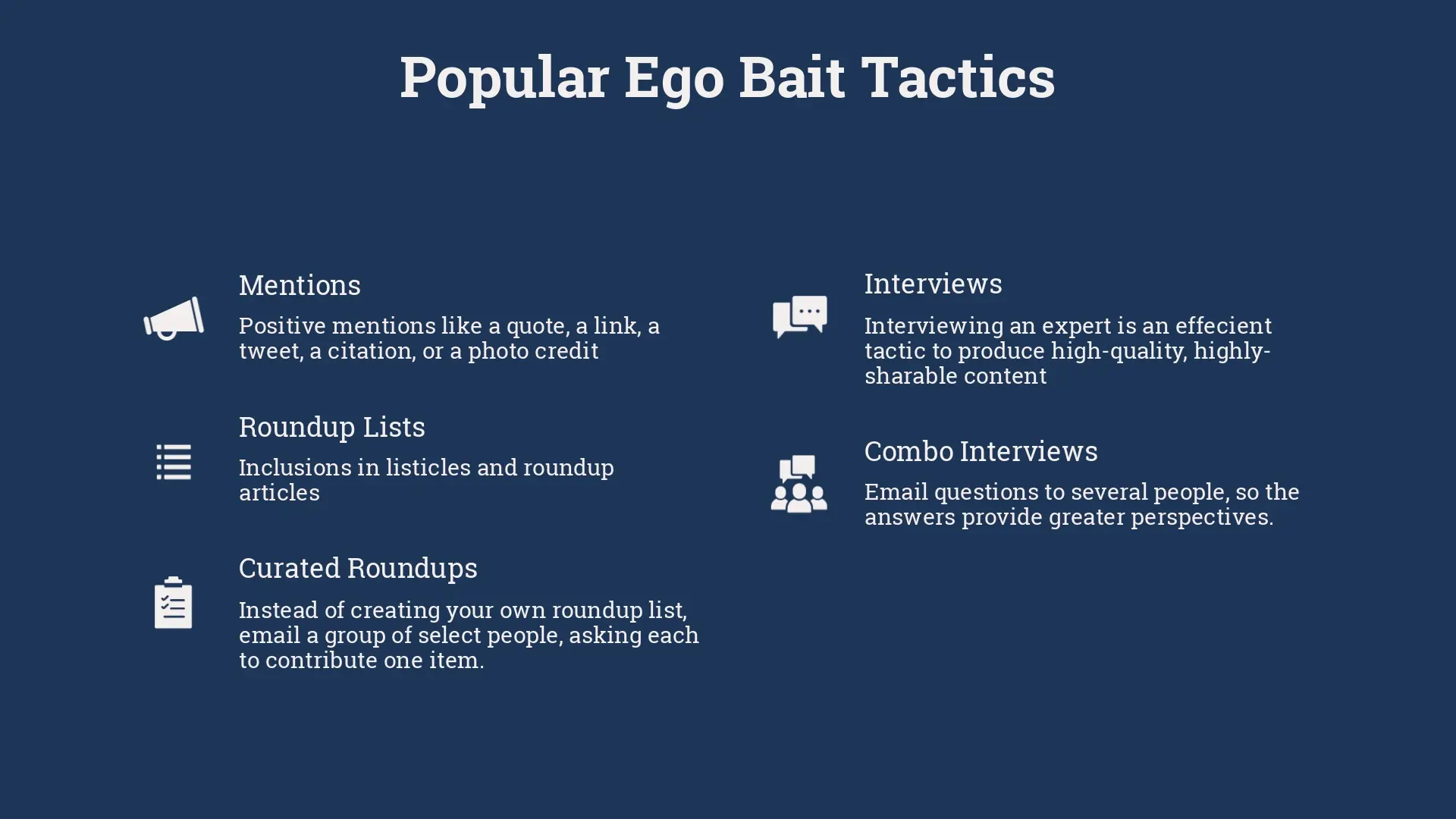 18. Old Content Updates
Last but not least, updating old content can often lead to new more links.
By refreshing outdated blog posts with new information, images, current relevant statistics, or resource post pages, you can make them more link-worthy.
Plus, it shows search engines your website is maintained and up-to-date.
Remember, backlink building is not just about quantity, but about using high quality links. Prioritize high-authority, relevant sites for your link building strategies for optimal impact on your site's rankings. Stay consistent, and remember to monitor your progress. It's a marathon, not a sprint!

Best SEO Link Building Strategies for New Websites
Link generation for new websites presents a unique set of challenges and opportunities.
Unlike established websites, new websites have little to no domain authority, fewer resources, and less content, making it difficult to attract high-quality backlinks.
However, this also means they have a blank canvas to design a robust link generation strategy that aligns perfectly with their brand, target audience, and SEO goals.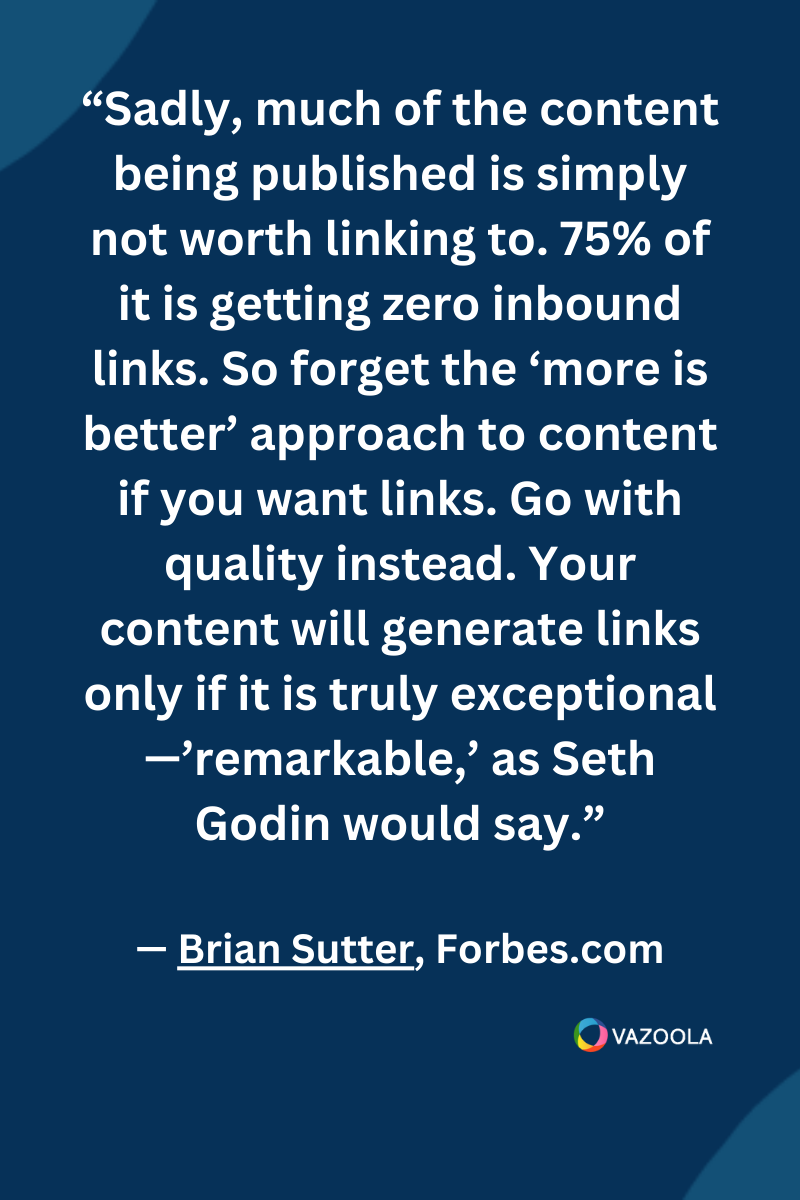 New websites may need to be more creative, proactive, and patient in their approach compared to their established counterparts, but the following strategies can be effective:
Create High-Quality Content: It might sound cliché, but content truly is king. Creating unique, high-quality content that provides value to your audience is the foundation of any successful link generation strategy.

Start with Local SEO: For local businesses, getting listed on local directories and pursuing local backlinks can be a low-hanging fruit. They not only help with local SEO but also improve your overall domain authority.

Guest Blogging: This involves writing articles for other websites in your niche. It's an excellent way to expose your brand to a broader audience, build relationships, and land links.

Social Media Promotion: Promoting your content on social media can attract more eyeballs, which can lead to more shares and potentially more backlinks.

Influencer Outreach: Collaborating with influencers in your industry can help amplify your content reach and generate valuable links. Create an effective example outreach email to use as a template.

Competitor Analysis: Using tools like Ahrefs or SEMrush, identify where your competitors are getting their backlinks from and see if you can replicate some of their strategies.
Patience is key when it comes to link generation for new websites. While it's tempting to rush the process and chase after high domain authority backlinks, remember that building a diverse link profile naturally over time is more beneficial and less risky.
Keep focusing on creating outstanding content, promoting it effectively, and building relationships in your industry. The backlinks will come!

How to Create a Link Building Strategy in 7 Steps
Now that we've emphasized the significance of advanced link building strategies, the next logical step is understanding how to create an effective one.
Crafting a solid strategy for earning more links may seem daunting, but it doesn't have to be.
With the right approach and a clear understanding of your goals, you can create a strategy that not only boosts your SEO efforts but also aligns with your overall marketing objectives.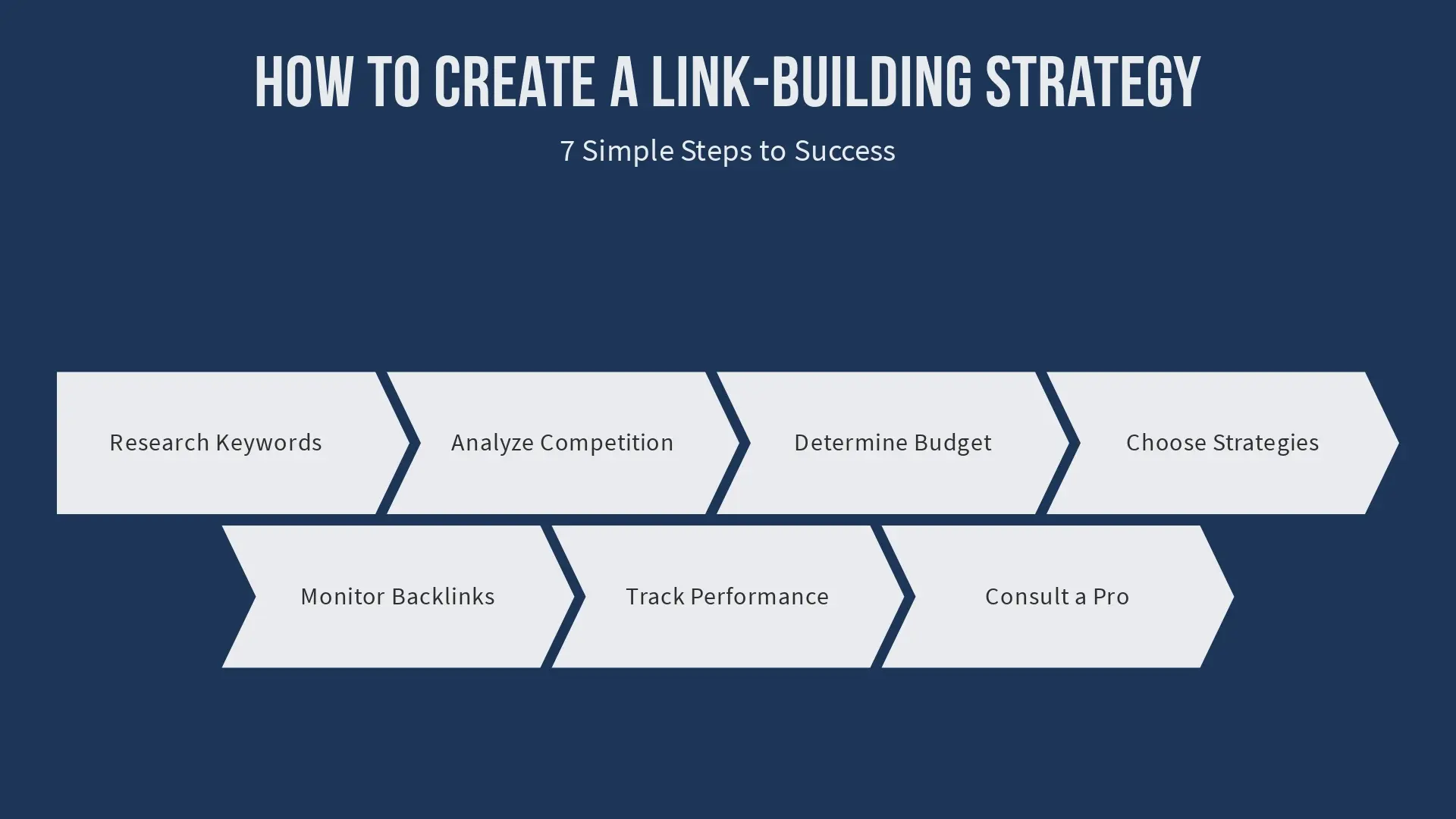 Keep reading as we guide you through some key elements and tactics to help you build a link generation strategy that delivers results.
1. Do Keyword Research
Keyword research is critical. You want to brainstorm a list of keywords that cover all of the areas your business or website addresses as a starting point for your research.
Each topic can be considered a bucket for keywords.
We use Ahrefs Keyword Explorer to do more in depth keyword research and to generate keyword ideas to fill each bucket with many different relevant keyword variations.
The goal is to find high quality keywords to focus your on-page optimizations and then link building around.
Pro Tip: While brainstorming, enter your keywords into Google and quickly view the first page results to find competitors. Note them down for the next step!
2. Competitive Analysis
Competitive analysis will help you determine how many backlinks you need, as well as the type and quality of those backlinks.
A competitive analysis will help immensely with your own strategy. The performance of your competitors and the competition level in your niche will provide you with some key details.
Along with Googling your important keywords, Ahrefs offers a tool to help identify competitors.
Go to Site Explorer and enter your own domain. Then in the left menu choose the Organic competitors option. This will show you a list of websites that are likely to be competitors of yours.
3. Determine Link Building Budget
Determining your link budget is a critical step in forming your link generation strategy if you plan to work with a link building professional for help with acquiring backlinks.
Otherwise, this step will simply help you determine the volume and quality of links you should be targeting for each page.
Your budget will dictate how much time and resources you can dedicate to creating content, reaching out to other websites, and using premium SEO tools.
Consider your business goals, potential ROI, and the value of ranking well in search engine results when setting your link budget.
A simple way to get started is to Google the main keyword of the page you want to build links for. Lets assume the keyword is "best type of bird feeder"
Then take each link from the top 10 results and view them in the Ahrefs site explorer, looking specifically for the number of do follow backlinks the page has.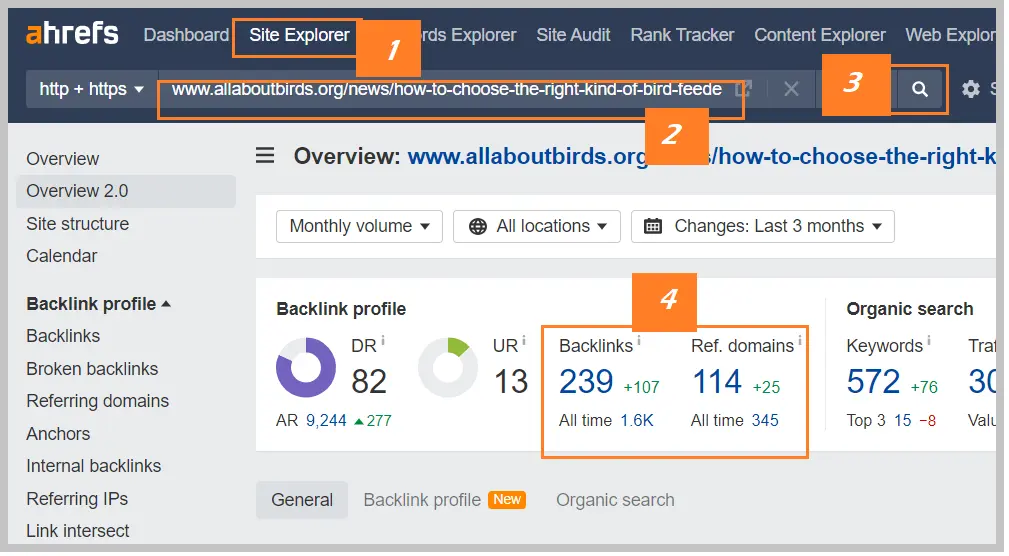 This will give you a rough idea of how many backlinks you need to out rank the current top 10 results. In this example we searched the top ranking result, which has 239 backlinks (unique links) and 114 referring domains (unique linking websites).
Keep in mind that referring domains will always be equal to or less than backlinks, because its possible to get more than one backlink from each referring domain.

We also often reference Ahrefs Keyword Explorer to help find out how many backlinks are required to rank as well. Enter the keyword you are trying to rank into the Keyword Explorer and it will give you an estimate - "We estimate that you'll need backlinks from ~30 websites to rank in the top 10 for this keyword"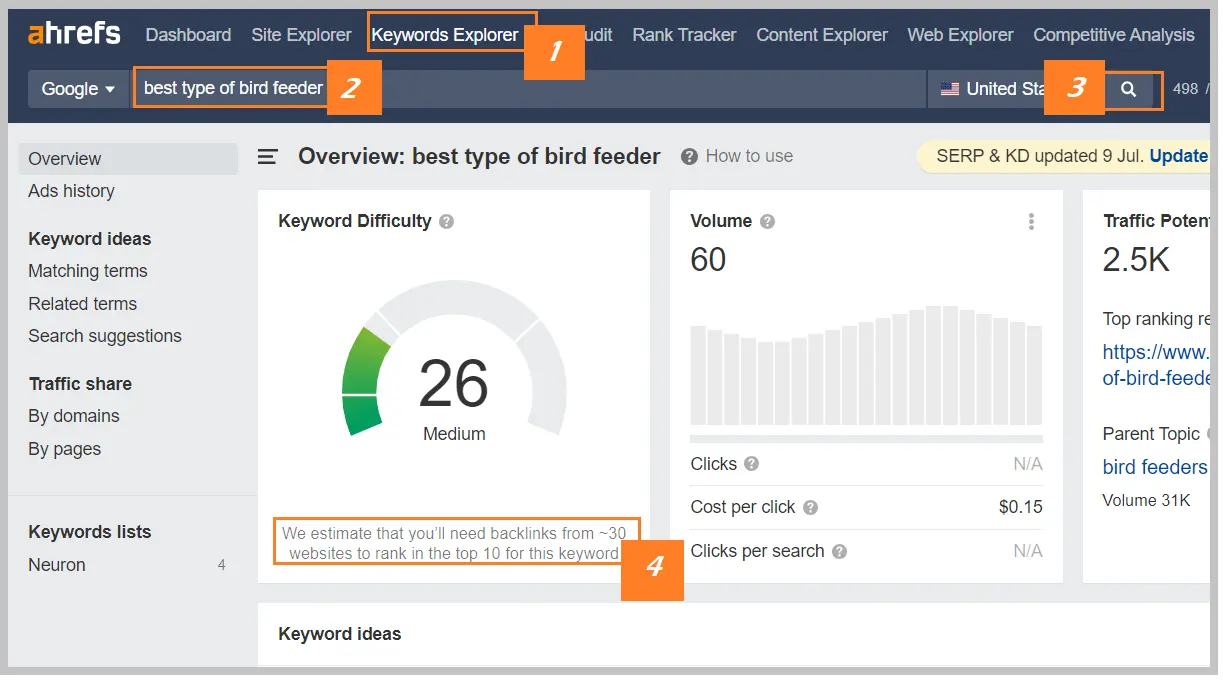 4. Choose Strategies
Now that you have important details such as keywords to target, competitors, backlink requirements and budget figure out you can choose your strategies.
Not all of the strategies above will be right for you. Some are more advanced than others. Some require more time and resources or expertise than you have.
Our favorite strategies are guest posting, niche edits, and creating link worthy content!
5. Monitor Backlinks
We can't emphasize enough how vital it is to monitor your backlinks regularly.
Understanding how many links you have, where your links are coming from, their quality, and how they affect your website's performance will provide valuable insights. Check your existing backlinks to make sure you aren't getting duplicate backlinks. Links from unique domains are more important than multiple links from the same domain.
These insights can help you adjust your strategy, focus on the most effective tactics, and avoid potential pitfalls like penalties from low-quality links. This is also something we do for our clients by default. We handle all of the legwork required to link build at the highest level and with the most impact.

6.
Track Performance
Link building is not a static process; it's dynamic and demands consistent performance tracking.
We suggest using SEO tools like Google Search Console, Ahrefs, and SEMrush to monitor metrics such as organic traffic, referral traffic, domain authority, and rankings for targeted keywords.
These tools will help you gauge the effectiveness of your link generation strategy and make data-driven decisions.

7. Get Help From Professionals
Link building can be difficult, time consuming, and expensive.
Outsource the work to a professional SEO or better yet an Link Building Agency who works at scale, have expertise, and can improve your link building ROI.
Establishing a good strategy is a high level task and a qualified link building services company can help you with any or all of your strategy needs.
Top Tools to Enhance Link-Building Strategies
A robust link generation strategy is heavily dependent on the tools you employ to streamline your process.
The right set of tools can drastically increase your efficiency, help you uncover opportunities, validate your efforts, and monitor your progress.
Outreach-Based Link Building Tools Stack

Ahref - Prospecting
Hunter - Contact Details
UseBouncer - Email Verification
Lemlist - Email Warmup and Outreaching
Linkody - Link Monitoring
Google Sheets - Project Management and Reporting
Gmail - Email Client

What else?

— Boni Satani (@BoniSatani) July 3, 2023
From link prospecting to outreach and management, there are a variety of link building software, online tools and platforms that can significantly boost your linkbuilding strategy.
Some of SEO experts' favorite include:
Ahrefs for Prospecting: Ahrefs is a powerful SEO tool that can assist in finding link generation opportunities. It provides a wealth of information about competitors' backlinks, keywords, and ranking strategy, making it invaluable for prospecting.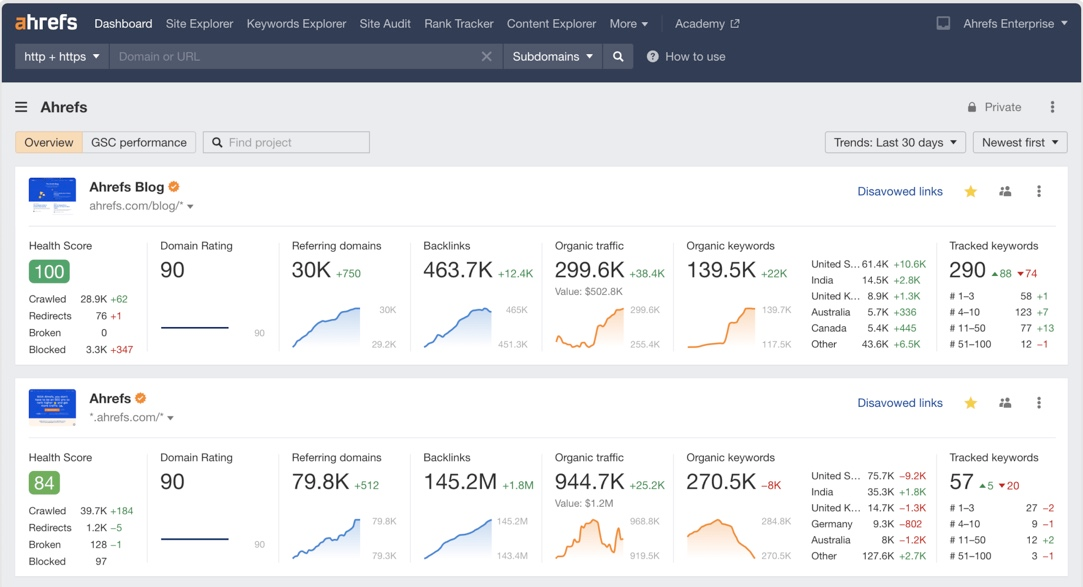 Hunter for Contact Details: When it comes to finding email addresses associated with a specific domain, Hunter is your best friend. It helps you find the right contact information for your outreach campaigns.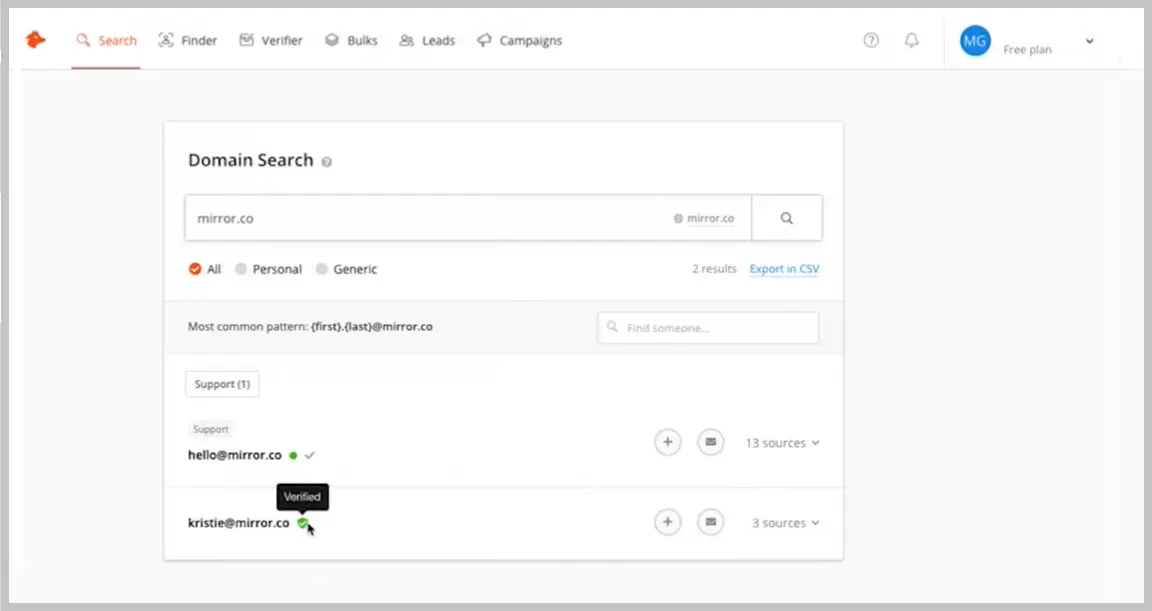 Bouncer for Email Verification: Ensuring you're reaching out to valid email addresses is crucial. Bouncer verifies email addresses in your list, reducing the chances of bounce-backs and improving your outreach success rate.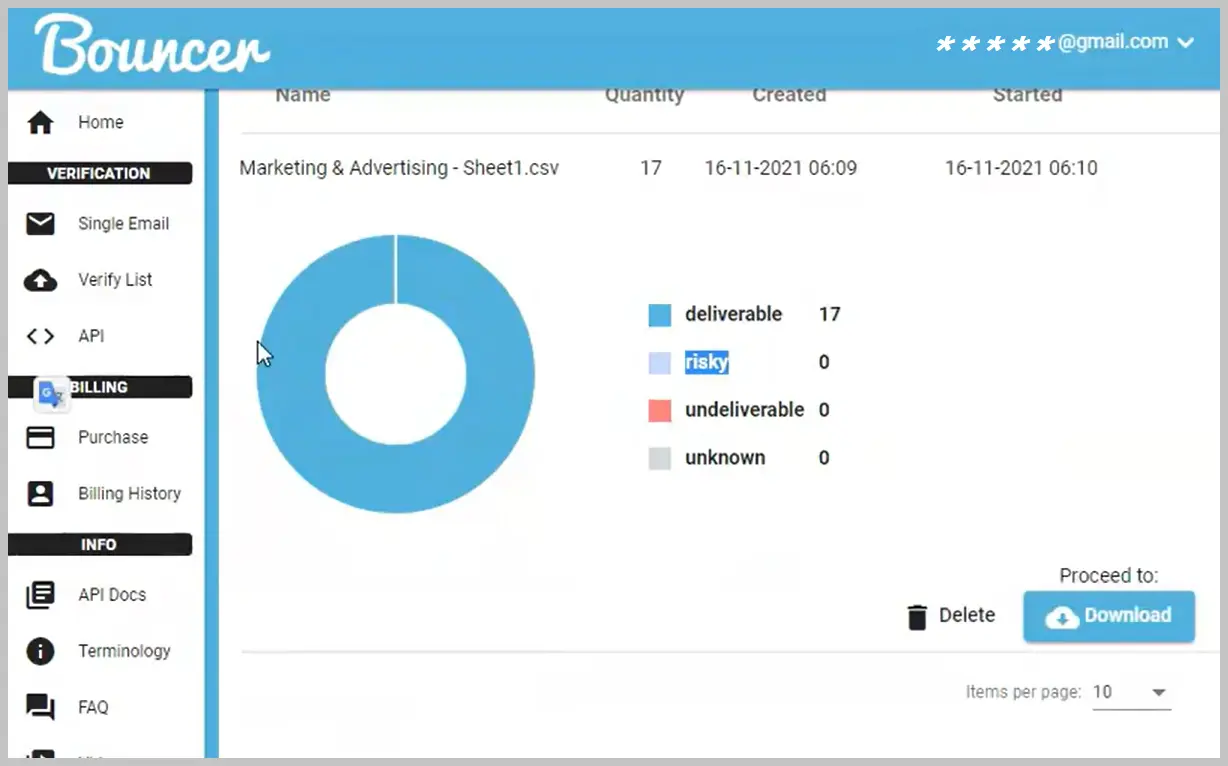 Lemlist for Email Warmup and Outreaching: Lemlist offers personalized cold email outreach and automates your email sequences. Its warming up feature helps to increase your email deliverability.
Linkody for Link Monitoring: Linkody allows you to monitor your backlinks and your competitors' backlinks easily. It helps you stay up-to-date with your link generation efforts and ensures you're always in the know about your backlink profile.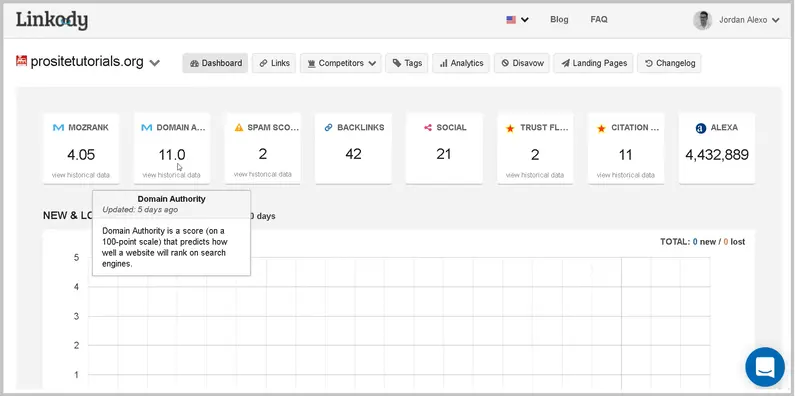 Google Sheets for Project Management and Reporting: Google Sheets is a powerful tool for managing your backlink building projects. It helps keep track of your efforts, maintain records of your backlinks, and generate insightful reports.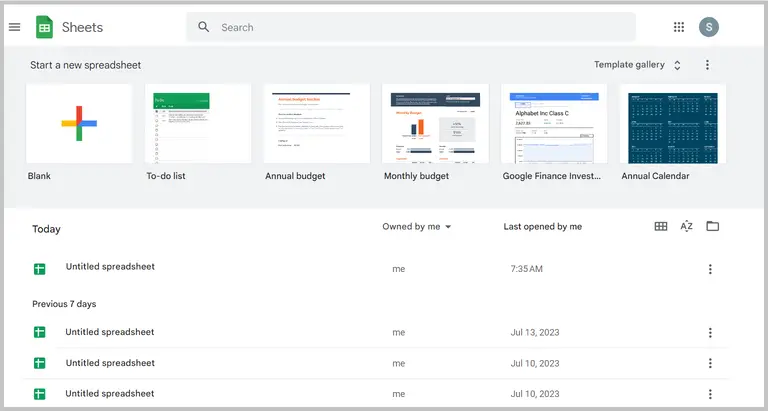 Develop New Link Building Strategies for SEO Success
The secret to sustained success lies in our ability to adapt and innovate. This holds particularly true for the best backlink strategy.
While the tried-and-true strategies we've outlined continue to bring results, there's immense value in exploring new approaches and developing fresh strategies that align with the shifting dynamics of the digital world.
Innovating your latest link building strategies not only keeps you ahead of the curve but also helps you deliver unique value to your audience, which naturally attracts high-quality backlinks.
Earning links, therefore, is not a one-size-fits-all endeavor. It's a delicate balance of art and science, combining creativity, strategic planning, and meticulous execution.
What is the best link building strategy for your website? The backlinking strategy that works.
Here at Vazoola, we encourage you to view link building not just as a tool for boosting your website's SEO, but as a crucial component of your larger digital marketing ecosystem.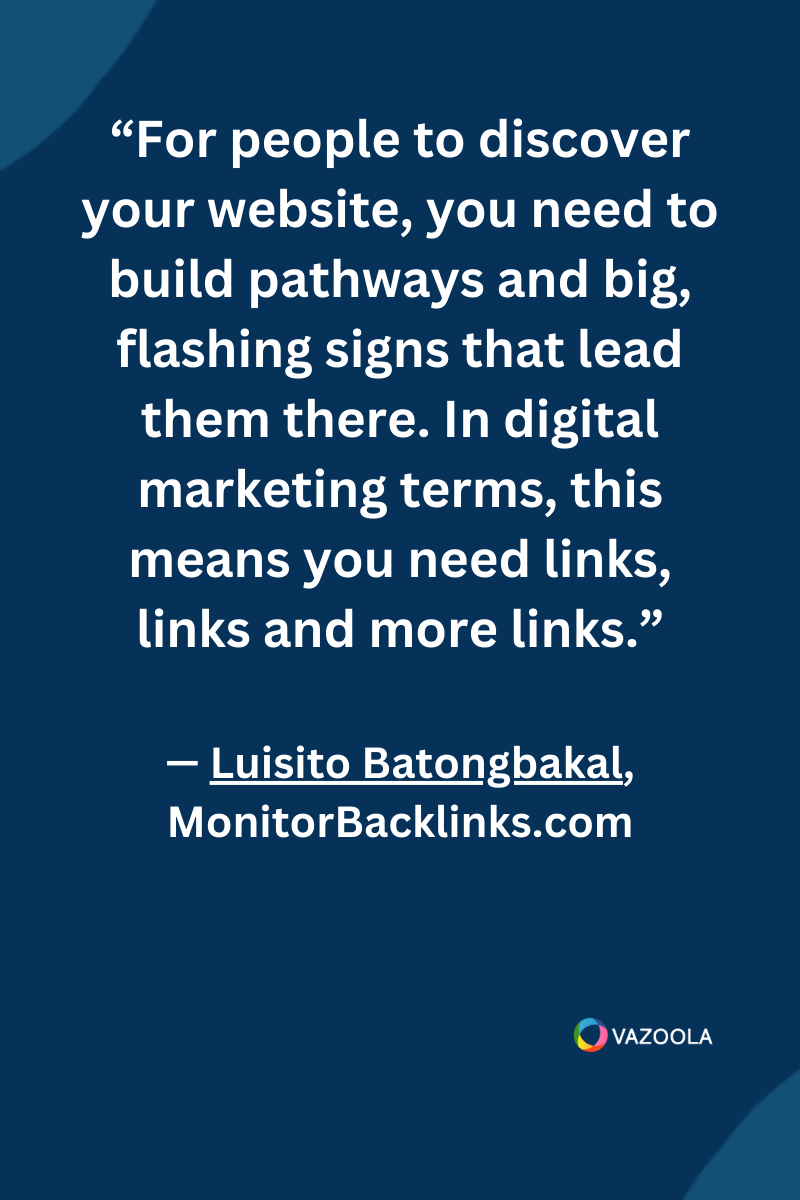 Remember, the end goal isn't just to build links but to build relationships, establish authority, and provide genuine value to your audience.
If you keep these principles at the heart of your plan, you're sure to find success with your own best SEO link building strategy.
Written by Casey Bjorkdahl

Casey Bjorkdahl is one of the pioneering thought leaders in the SEO community. In 2010, Casey co-founded Vazoola after working for a Digital Marketing Agency for five years in New York City. Vazoola is now one of the fastest growing and most widely recognized SEO marketing firms in the country.