6 Practical Link Building Strategies to Increase Leads
Mon Aug 26 2019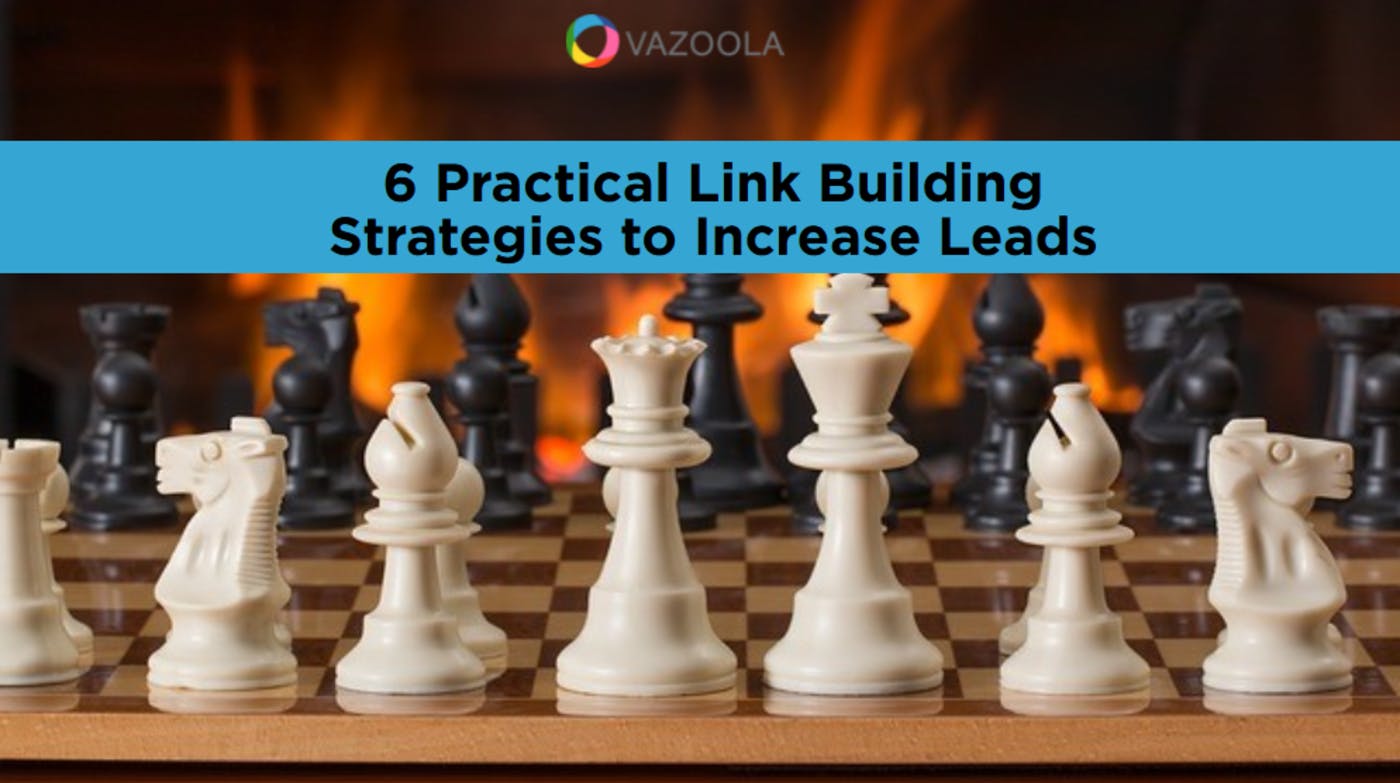 Search engine leader Google has confirmed that quality backlinks are one of its most important ranking factors for web pages.
Quality backlinks build relationships and give your web pages authority and credibility with both search engines and consumers.
The good news is, it is not difficult to create content with solid link building tactics. 
Backlink Basics
There are two general types of backlinks—earned links and created links. When you link one of your web pages to an external URL, you create a backlink to that web site.
When an external website links to one of your web pages, this is a backlink for you called an earned link.
You can get the second type of quality links—created links—by deliberately, but naturally, placing them in the content you prepare for guest blogging or in posts for social media.
These types of links have relevant anchor text and can boost your rankings in the search engines and build leads.
Beware of buying random links and filling your copy with them to try to trick search engines. Links to inactive sites, spam sites, and pornographic sites will ultimately lower your rankings and even cost you the valuable trust of potential customers.
Search engines may also punish you for these so-called black hat SEO tactics by lowering your ranking drastically and refusing to let you move back up.
There are sound ways, however, to build good links into your content. With so much importance placed on them, here are six practical link building strategies you can use right now to increase leads.
1. Build Relationships
The old axiom still holds true in this digital age—it really is who you know. Creating relationships is vital to earning quality backlinks.
Forging good relations with business managers, webmasters, other site owners, and consumers is essential for future success.
You must have positive connections before you can earn valuable backlinks that help your search engine rankings.
Be active on social networking platforms and offer helpful information that establishes you as an expert.
Write authoritative and compelling guest blogs and participate in video calls.
Build your email contact list. Social media is a great way to do this. More contact email addresses increase your potential for getting backlinks.
2. Review Competitors' Links
If you run out of ideas for snappy new content, check out what your competitors are doing and focus on the links they have.
Write an original piece of content, such as a blog post that incorporates these links as authoritative citations.
3. Ask Influencers for Reviews
Influencers are people with blogs or video feeds that have large numbers of followers. Consumers increasingly trust influencers more than they do corporations.
Therefore, working with influencers who have specialized interests relevant to your product or service is a great way to get links as well as put your brand in front of large audiences.
Asking influencers to review your products is an excellent way to get natural links and possibly more sales from referral traffic.
4. Post Quality Content
This may seem obvious to point out, but before you can get high-quality links to boost your search rankings and visibility, you must have great content.
This should be the foundation of your link building efforts. Your copy must be compelling, fresh, and exciting for anyone to want to link to it and cite it on their own web pages.
5. Become an Authority
Offer users value by creating content with original information nobody else has. This sets you up as an authority.
You can do this with surveys and case studies, for example. Google even has a forms tool to help you.
6. Fix Broken Links
Once you have established links within your copy, check them regularly. Broken links can cause problems with search engine rankings.
So broken link building is an integral part of successful link strategies. Tools such as Majestic can help you identify links that are not working.
Building quality links into your content is an integral part of a successful SEO strategy in today's digitally-driven marketplace.
Reliable links can raise your search engine rankings, which can ultimately lead to more sales. There are practical strategies you can use right now to begin earning good backlinks.
Quality links today can bring you leads that become tomorrow's profits.