How to Improve Your SEO With Google Trends
Mon Jan 20 2020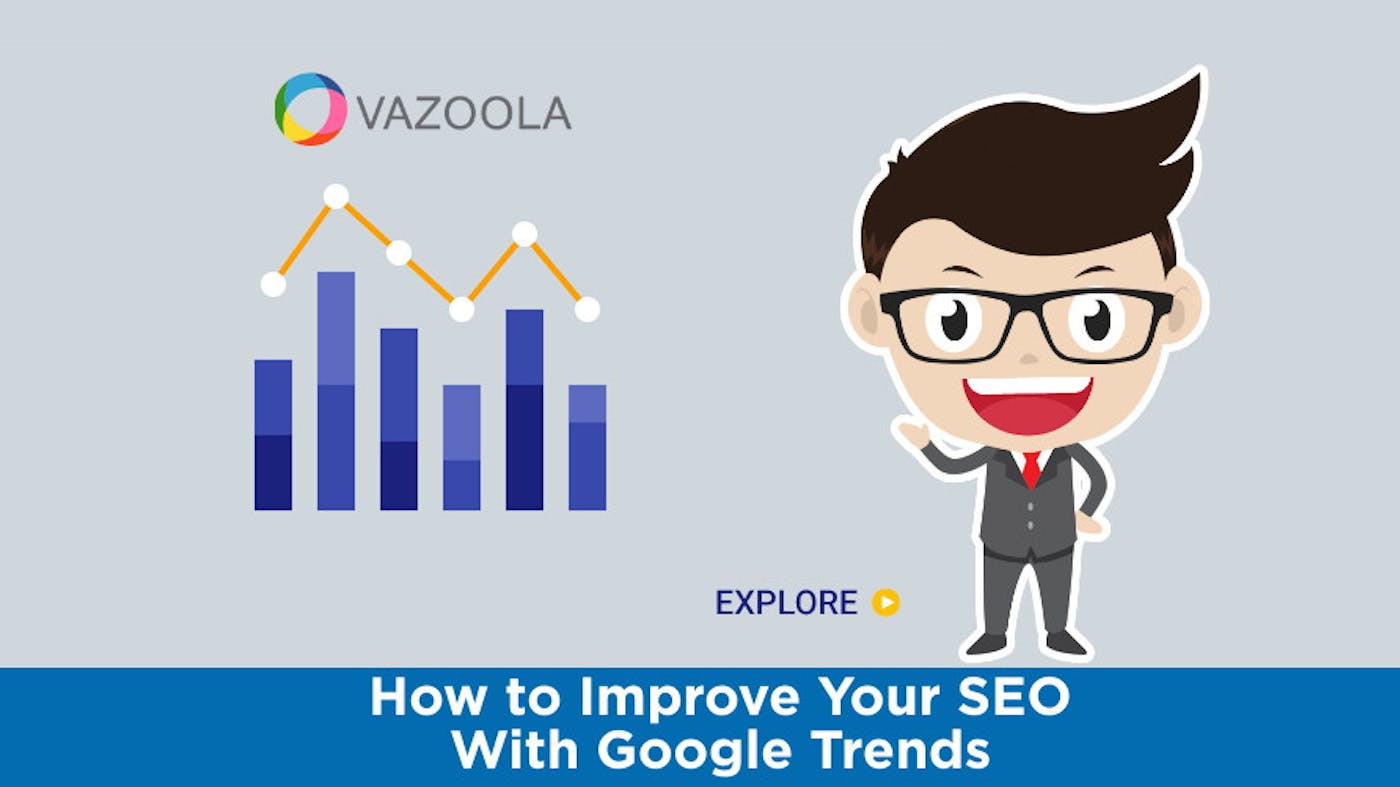 Anyone creating content (hopefully) understands the importance of SEO when it comes to being found via organic searches.
Keywords play a huge role in SEO development and being able to rank in any search engine. Without optimized content for search terms, you have little hope of being found from a regular web search. 
While there are several tools available to help you target specific search keywords, many brands and marketers overlook Google Trends.
This powerful tool can help you narrow down keywords to use in your content that will increase your Google rankings.  
Below are several ways you can improve your SEO tactics with Google Trends. 
Targeting Based on Location
If you offer products and services in a specific location, Google Trends can help you discover the types of searches people in your area are performing.
For example, let's say you have a plumbing company. From Google Trends, type "plumbing" into the search bar.
Scroll down to find a map of the U.S and click on your state. You will then see how much interest there is in your area for that search word.  
You can drill down and see what keywords people are searching for when they are on the web. This can be pure gold.
Some search phrases people are using will give you ideas for SEO content to create and promote. For example, "plumbing supply store near me," can be a phrase that you might target and write a blog post around.
"Plumbing supply near me," could be another great idea. Use these trending topics to find out what kinds of questions people in your area are asking. 
Find Long Tail Keywords
When you are trying to rank for a specific keyword or phrase, it's best to use long-tail keywords to do so.
These are search terms that have less search traffic but are easier to rank. Google Trends can help you find long-tail keywords with related queries.
Finding long-tail keywords can be the key to your success when it comes to a specific search term.
While ranking for the term "plumbing" is going to be incredibly difficult, it will be much more likely that you can rank for "best plumber in Portland."
You also should put yourself in the mind of your target audience. If you are searching for a plumber, it's unlikely that you will only put in one word to try to find the best results. 
Trending Data
One of the best ways Google Trends can help you is by showing you how your keywords are trending over time.
While you can view how something trends over 12 months, it may be more beneficial to see data for more extended periods.
This can be especially true in seasonal markets where a dip after the holidays might make it look as though interest is waning.
Switch your data to view the last five years, however, and you can see a pattern where the volume increases after February. 
View Trends by Potential Market
Google Trends also allows you to search for more relevant data based on where you want to show up.
YouTube is an increasingly popular way to put out content. You can find search terms that people on YouTube are typing into the search bar, which may be different from Google search terms.
You can also peek at what people are searching for in terms of news, images, and even shopping. 
Viewing popular trends and search phrases based on where your customers are looking is a very powerful tool that can lead to better-optimized content creation.
Remember, it's best to meet your customers where they already are. That includes search results and social media. 
Google Trends has a unique ability to allow you to dig deeper to find out what your target audience is searching for, and where.
This information can help you show up in organic searches if you make sure to create content around it.
View trends for a time frame longer than 12 months to see more accurate results. In addition, analyze geographical areas you could benefit from targeting with content.
Find those long-tail keywords that are going to help ensure higher rankings in search engines. If you practice these suggestions, Google Trends can be a bonus to your toolkit for SEO marketing.