How to Buy Backlinks with Bounty Express, Explained!
What is Bounty Express?
Our Bounty Express service is a new way to buy links focused on speed, margins, and scalability. Whether you're a brand or an agency, Bounty Express is designed to take your link building to the next level. We leverage a powerful process that cuts price points dramatically by having our publishers compete for limited opportunities to place in-content backlinks. But the best part is that you choose the price you need for the type of link required, allowing you to buy links that fit your specific budget or business model!

1.
When you give us a call we'll work with you to determine the details of your project, quantity and quality of links you need, and the flat rate per link that will enable you to buy links affordably and profitably. This rate will include the cost of creating a relevant and high quality content piece and publishing that piece on a new blog or publication. If you're an agency, this number can be set on a per client basis as well.

2.
Our AI based software will then find and match your project with a large group of blogs and publications that meet and exceed your quality requirements, and pitch each piece of content available for your project to that group. Each publisher receives a limited time offer in their account at the same time, creating a sense of urgency and competition among the selected websites, allowing us to secure posts that are typically more expensive.

3.
As placements go live we check them for quality and accuracy, then push them straight to your dashboard where you can view and download real time progress reports. Our automated backlink software is designed to run like clockwork, delivering high quality links at rates that help you achieve your goals, month in and month out.
Key Benefits
Why buy backlinks using Bounty Express?
Choose your exact number of links, preferred SEO metrics, and price per link ahead of time
Give us your project details and goals, then watch the links come in on time month after month
You can set it and forget it, take the reigns and do a deep dive into the platform, or do something in between
Let us make the magic happen for your clients behind the scenes, you take all the credit
Save money, improve margins, grow your business
Track your reports and progress all in one place, all in real time
Are you an Agency?
Buy backlinks with our special white label services and agency focused pricing!
See how these companies and agencies have benefitted from buying backlinks with Bounty Express
What To Know Before You Buy Backlinks
When it comes to search engine rankings, several factors impact your site's ability to rank. One of the most influential factors is the quality and quantity of your backlinks.
What is a Backlink?
A backlink is simply a link from one website to another. Search engines like Google use backlinks as a way to determine how well a site should rank in its search results. The more high-quality backlinks that a site has, the higher it will typically rank.
What to Know Before you Buy Backlinks
What is link building?
Link building is the process of acquiring new inbound links (also known as "backlinks") to a website from other websites. Link building is a fundamental part of any off-page SEO strategy and is often considered one of the most difficult and time-consuming tasks in search engine optimization.
There are a variety of ways to buy links, and some methods are more effective than others. In general, the best way to build links is to create high-quality content that other website owners will want to link to.
A backlink occurs when another site links to yours and essentially serves as a virtual "vote of confidence." Search engines use these votes of confidence as evidence that your site boasts valuable content and is worth ranking. The more seo backlinks your site garners, the more likely your content is to surface in the search results.
High-quality seo backlinks do not just happen when you establish an online presence. In fact, many sites go their entire existence without ever once earning a worthy link. For example, as many as 55% of sites didn't have a single inbound link as of 2020. Another 91% of websites never receive organic traffic because they lack backlinks. The bottom line is that backlinks are incredibly valuable. Because of this, marketers across the globe have developed and honed various strategies for garnering them. One of the most popular methods for obtaining links is to buy backlinks.
Should you Buy SEO Backlinks?
Backlinks have been, and continue to be, a key authority signal in Google algorithms. However, it's not the number of backlinks your page garners that contributes to your page rankings, but the quality of those links.
By investing in more high-quality paid links from authoritative pages and websites, you can build your domain authority and, in the process, gain rankings in the SERPs. With that being said, you should buy backlinks because it is a common practice among marketers, as affordable backlinks are a quick and surefire way to increase your rankings, stay competitive in the search engine, and improve website visibility.
Benefits of Using a Service Instead of Paying for SEO backlinks
There can be risks associated when you buy backlinks but the best way to avoid risk is by partnering with a link building service. By doing so, you can enjoy the many benefits of paid links, such as the following:
Save Time: Successful link building requires a lengthy process that consists of outreach, relationship building, qualifying opportunities, testing, and more. If your brand is like others, it simply does not have the time nor the resources for that kind of effort. Fortunately, agencies do and the link buying process can be much easier with support. When you buy backlinks for SEO, you can reap the benefits of the firm's processes without expending too many of your internal resources.
Quick Results: Building SEO backlinks organically can take months or, in some cases, years. Reaching out to site owners and negotiating details is tedious and time consuming. Many high ranking websites opt for paid links and link building services to stay competitive in the search engines and save time. When you buy quality backlinks you can see an SEO boost immediately and lay the foundation for future optimization efforts.
Predictability and Control: you should buy links because when you rely on organic follow links, you have no control over where they come from or what pages they link to. You also have no control over when, or even if, you receive links. However, when you buy quality backlinks, you can operate with a high degree of certainty that you will receive brand mentions at opportune times and have control over everything from link source to keyword anchor text.
Factors Affecting the Cost of Backlinks
Searching for opportunities paid backlinks can be a nightmare, especially when you're constrained by time and budgets. On top of that, figuring out what to pay for links can be difficult as well. Generally, the stronger a domain is the more expensive a backlink will be on the domain. That is, if they're even open to placing a link.
With Vazoola you can take the guesswork out of buying backlinks and know your plan your costs and budgets ahead of time. Our Bounty Express software is a managed service that enables you to choose the price of your links as well as the quantity and quality. We work with you directly to come up with appropriate pricing models that enable your success.
Where To Buy Quality Backlinks
When you buy backlinks from Vazoola, you can scale your efforts in accordance with your needs and budget. Through our most popular service, Bounty Express, you can control when and how often you are buying backlinks, along with the exact quality and quantity. The first-come, first-serve model creates competition among publishers, which means lower prices for you.
If you're looking for a more hands-on approach to buy SEO backlinks, our self-service marketplace of over 100,000 blogs and publications — each organized by niche and topic — may be for you. Our custom link building campaigns, manual outreach method, and local link building involve fully managed approaches designed to help you succeed when buying backlinks, and will ensure you secure high-quality leads in a more hands-off way.
Regardless of how you choose to buy backlinks, our team offers a flexible link building service that allows you to buy backlinks cheap, that you can design to match your needs, budget, and workflow. Learn more about our white label link building services to determine which one is right for you.
Frequently
Asked
Questions.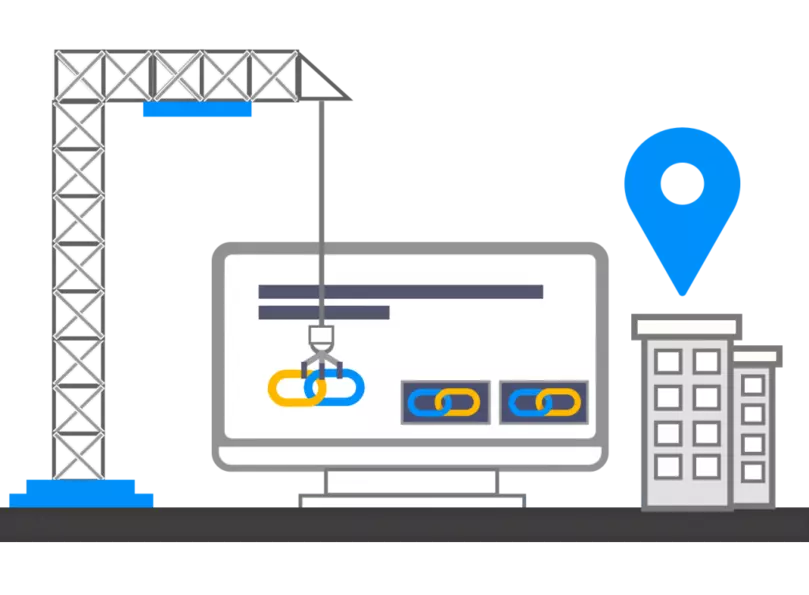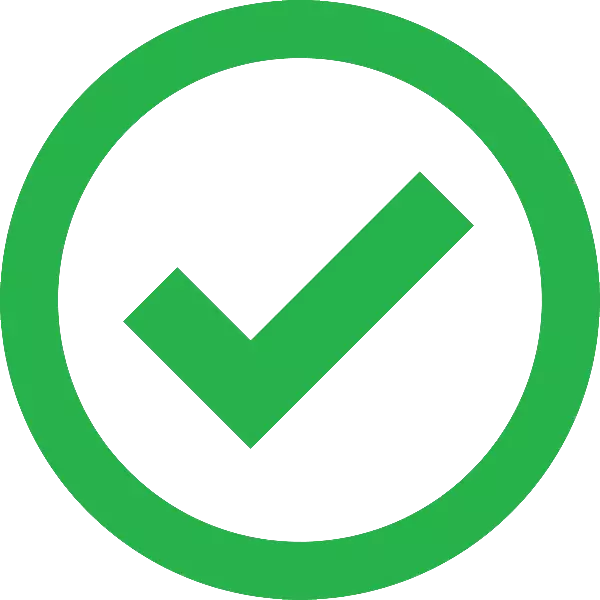 Buying backlinks is a very popular practice among many high ranking websites. However all methods are not created equal. There are many ways to buy backlinks, but Vazoola only recommends the safest and most effective strategies. Its important when buying backlinks, to not violate Google's terms of service by paying directly for backlinks. Consider this when reviewing the options for buying backlinks below:
Working with a professional link building agency (recommended) - Partnering with an agency who will assist you in securing high quality links to your site is the best way to indirectly buy backlinks.
paying webmasters directly for backlinks (not recommended) - This form of buying backlinks requires lots of tedious searching, outreach, and negotiation. On top of that, it is in direct violation of Google's terms of service.
Freelance SEOs or Spammy Services (not recommended) - With the rise in popularity of buying backlinks for SEO has attracted a huge number of low quality vendors to the space selling links to capitalize on the demand for backlinks. It is very easy to find a freelancer on Fiverr or spam email offering fast backlink services at low costs. These often result in backlinks from low quality domains or worse, private blog networks.
Is Buying Backlinks Legal?
Buying backlinks not against the law, but in certain forms it is against Google's Webmaster Guidelines and can result in ranking penalties if done incorrectly. With Vazoola, you can secure backlinks through our service, buying backlinks in a safe indirect way!
What Are Best Practices when Buying Backlinks?
Budget properly so you can buy high quality backlinks
A lot of people are put off by the idea of buying backlinks because they think it's too expensive. However, there are a number of ways to get high-quality backlinks without breaking the bank.
The most cost-effective method to buy quality backlinks on a budget is to use link building software. This type of software allows you to automate the process of link building, which can save you a lot of time and boost your ROI in the long run.
Bounty Express is a link building tool that is designed to secure backlinks for your while optimizing for quality, speed, and price Whether you run a small business or are a large brand, this software has features that make it easy to generate big link numbers every month. Bounty Express uses a specialized algorithm that keeps competition low and prices even prices lower by increasing the number of links your competitors will have to beat in order to outbid you.
The Bounty Express link building software is Vazoola's solution to Google's strict no-link buying policies. This service provides not only access to the tool but up-to-date professional guidance on how to secure high-quality, research-backed, niche-specific links to boost your SEO rankings swiftly and simply.
Do not buy links directly
Not only is buying links for SEO directly from webmasters against Googles Webmaster Guidelines, but it is also very tedious and time consuming. You can any risk of setbacks in your rankings by working with Vazoola. You'll get all the benefits of buying backlinks without having to expose your site to risks and without spending the time and effort required to buy quality links.
Use trusted methods for building backlinks
Vazoola offers a number of tried and true methods of link building so that you can optimize your link buying process and backlink strategy according to your needs. Our range of high quality Link Building Services and strategies include Niche Edits, paid Guest Posts, manual Blogger Outreach, Content Marketing, and more.
Follow link building best practices
There are a number of best practices for link building that also apply when buying backlinks.
Buy links on relevant sites and pages so that your backlinks are natural and not forces
Use diverse and natural anchor texts
use a nofollow link when your link is used in content that is directly promotional or features an advertisement for your product or service
avoid spammy providers, low quality links, and PBN links
look for backlinks from sites with organic website traffic and high link quality as measured by SEO metrics
Why Buy Backlinks using Vazoola's Service?
Buy Backlinks at Scale
We've been in business for over 10 years and have the tools and infrastructure to allow our clients to buy backlinks at any scale. Whether you're a small business owner, SEO professional, or full size digital agency, our link building services can serve as your backlink partner. We'll make your link buying process smooth and effective!
Buy Quality Backlinks
We take pride in out link building process and the quality of our services and the results we achieve for our clients. There are tons of low quality links to be had from other sources that come with risks and long term consequences. However, Vazoola provides high quality backlink services to help our clients achieve their goals without setbacks.
Buy Backlinks Cheap
As indicated above, the key to buy cheap backlinks for the purposes of boosting your search engine rankings is quality, as spammy links, links from irrelevant websites, or mentions by sites that don't exist can cost you. While the saying, "You get what you pay for" is certainly relevant in the link buying backlinks world, the truth is that you can find affordable backlinks that impact your rankings for the better. In fact, when you partner with an agency to buy SEO backlinks it can be one of the most budget-friendly SEO strategies website owners can implement today. If you're looking to buy backlinks cheap it becomes even more so when you partner with a high quality backlinks service like Vazoola that can at the same time offer the best rates.
What are Google's Guidelines on Buying Backlinks?
Google's stance on buying backlinks isn't exactly a friendly one and because their Webmaster Guidelines don't support buying links directly. To prevent this they are known to devalue links coming from private blog networks and low quality link schemes or give out ranking penalties. Because of this, websites are turning to high quality link building companies such as Vazoola to indirectly buy backlinks, paying for services and time rather buying links right from webmasters who are selling links. This is a great way to avoid a Google penalty.
Is it Safe to Buy Backlinks?
If you buy backlinks from low quality sources then there are risks associated. There are many quality indicators that Google and other search engines looks for when determining the strength and legitimacy of a backlink. These are the same signals that you should look for when buying high quality backlinks. Potential linking domains should be posting new content regularly, be relevant to the page you are ranking back to, and have organic traffic and strong SEO metrics
Let's Get Started...
Tell us more about your marketing goals.