White Hat Link Building Service
Boost Your Rankings with Vazoola's White Hat Backlinks Service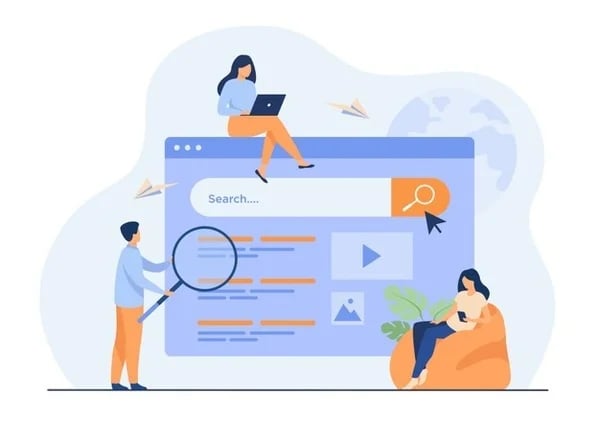 BIG PICTURE
What Is White Hat Link Building?
White hat SEO link building is a method of getting more traffic to a website by gaining in content backlinks according to Google's guidelines. The goal is to have links on high quality websites pointing to your website. If you're at all unsure about white hat link building strategies don't worry, we can help! We've perfected the process of getting you high quality backlinks while delivering value to readers.

Over the years we have been successful as a white hat link building agency through safely and effectively building natural high quality links. All of our white hat link building services follow a quality first approach that result in better rankings for our clients without any setbacks. We make the extra effort to ensure that every part of our process revolves around white hat link building best practices.
High quality natural link building is our focus!
Why buy backlinks using Bounty Express?
Well written informative content placed on relevant blogs and publications with white hat backlinks added naturally
We only match your site with publishers from niches that are relevant and specific to your website
We write general and informative content that is non promotional and provides value to readers
Sites that we work with are reviewed manually ahead of time to meet all of our quality standards
Our publishers are always offered relevant opportunities, but reserve the right to turn down any opportunity, keeping the process natural and high quality
Each link placement is checked manually for accuracy and quality before being accepted
TESTIMONIALS
See what our clients are saying...
"We partnered with Vazoola after several Link Building agencies failed to meet our quality standards. The team at Vazoola is top notch and best in class in the trade of guest posting and link building fulfillment for digital marketing agencies. Their links have been consistently high quality, relevant and delivered in a timely fashion. If you're frustrated with your Link Building partner, I highly recommend working with the Vazoola team and technology!"
"It has been great working with the Vazoola team. I've worked with many other link building companies in the past but none of them were able to deliver quality links at as low of a cost as Vazoola. We brought a small test budget to them and found we were able to increase margins on links by 40%! We've since grown our agency much faster than expected with Vazoola as our only partner for links. Their white label link building service has really changed the game for us."
"I recently took over our company's Vazoola account when a former team member left our company. I knew nothing about the system going in, and I have had to lean on the Vazoola team heavily to get things kicked off for our clients. Working with Chris and Matt has been such an easy process. Every question I've had, they've answered thoroughly and with patience. I have also been able to get numerous links for our clients in just a few short weeks!"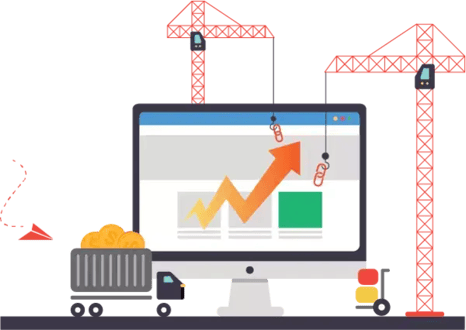 Frequently Asked
Questions
White Hat Link Building Basics
Why Utilize a White Hat Link Building Service?
You have more important things to worry about link running your small business, growing your brand, or scaling your agency. Leave the heavy lifting to the professionals. Sit back and watch your rankings and organic traffic improve!
What are The Benefits of White Hat Link Building?
Staying competitive in the search engines can be tough. Doing so according to Google's specific guidelines..even tougher. However, this is critically because shady alternative methods of link building can cause setbacks in rankings and in the worst case scenarios, penalties.

White hat backlinks are labeled so because of low quality methods used years ago, referred to as black hat. Black hat linking is no longer acceptable in that it is frowned upon by Google. Black hat strategies are viewed as spammy and sneaky, and black hat backlinks can lead a website to be penalized. With black hat linking, links are placed in large numbers in groups on other websites, but there is no value added to the reader. The goal of white hat SEO link building, in contrast, is to get white hat backlinks to your website on other websites that readers find useful.

When it comes to using white hat backlinks, the most important part of the process is quality. If you are not providing the reader with relevant and high-quality content and information, then this is not going to be valued by search engines. Google ranks websites not just by the use of keywords but the number of high-quality links pointing to the site.

Working with a white hat link building service is the best way to see these benefits. Our team can help you determine what specific benefits your site will experience by improving linking strategies. Some of the most common outcomes include:

These links help build traffic to your blog.
Links like this add value to your readers and others.
They are favored by Google and other search engines, allowing for improved rankings.
These strategies build brand recognition and trust in readers.
White hat strategies help you avoid black hat strategies that are dangerous for ranking.
What are some white hat techniques for link building?
When you work at white hat SEO link building, you'll find a number of strategies available to help you to build valuable links to your site. Which strategies you select depends on the type of website you have and the range of methods that your target audience is likely to embrace. Some of the most common strategies you can get help with from a backlink building service include:


Relevant Content - Content should not only be well written and informative, but also relevant to your website and the page you are linking back to. Good content typically will include resource pages and internal links to other pages on its own blog or other relevant pages.
Backlinks within a blog post on high domain authority sites can help you rank well in a search engine. This can include online media outlets with good link authority, high traffic blogs, or the websites of other thought leaders in your industry.

Securing natural Guest Posts on sites with genuine organic traffic and good link equity is another white hat link building technique. With guest posts, be sure that the site is relevant and high quality.

Other techniques to try include:

Create a Blog
Promoting content through a blog, including using quality images, insightful and useful content, keywords, and other SEO tactics, help to draw in readers.

Guest Post
Utilize guest posting as a way to get links to your blog on the website of complementary services or websites that naturally connect with your products or services.

Use Infographics
Creating infographics and having those placed on other websites or using them on your own site with embedded links also helps with ranking and brand building.

Tap into Social Media
Utilize social media, not just by posting links but also engaging with viewers and getting those individuals to share links to your site. This creates new sources of traffic to your website.

Creating Assets
If you have a piece of high-quality content on your website that can help to answer questions your readers have, these can help to create links to your site. Use long-form content to achieve this type of goal.
Our White Hat Link Building Services
Why would we use your White Hat Link Building Service?
We're a white hat SEO provider that employs the best white hat methods for building links. Using anything other than high quality white hat techniques for your SEO is a risk, and can result in wasted resources, little progress, and at worst setbacks in rankings. Vazoola was built on quality white hat SEO techniques to get the best performance and results for our clients. Here are a few reasons why you should consider our white hat link building service.

We have well established relationships with over 100,000 websites, blogs, and publications. We've done the legwork of locating great publishers in all verticals and niches to be able to service a wide variety of client needs.

Vazoola has an impressive content creation team that can handle content at any scale. From SEO optimized content for your blog or website, to guest posts and link building articles, we produce great quality content for a fraction of the cost.

All of our services are designed to be lightning fast because of the scale we operate at. Our team works hard to meet or exceed deadlines no matter how aggressive. We routinely turn work around in 30 days, and can be a quick as 7-10 days if needed.

Our link building placements are guaranteed for accuracy and quality for a minimum of one year. You can be sure the work you pay for will have long lasting results.

You can be confident in the sites you receive link placements on because our services are powered by the top SEO metric companies APIs. We make it easy to zero in on sites with the exact metrics you require.
Are these links DoFollow?
Yes! We ensure that the backlinks built are do follow, unless otherwise specified.
Can you write content for us?
Of course! Our content team is robust and capable of all kinds of writing. We specialize in guest posts, blog content, product descriptions, SEO optimized content and more. We create new pieces and can rework existing content and can handle content orders at any scale.
Is your white hat link building in line with Google's webmaster guidelines?
There are many SEO techniques that fall within Google's webmaster guidelines and our white hat link building methods are one of them. One of our guiding principles for the work we do includes matching up client sites with relevant blogs and publications. One of the biggest red flags is when link placements look forced, out of place or spammy.

We also create content that fits well on the blog or publication it is being sent to. The articles are written to be non promotional, are not tagged as sponsored or paid for, and add value to the readers. These little details all add up to create an organic link placement
White Hat Link Building Pricing
Do your White Hat Link Building Services require any contracts or minimum spend?
At Vazoola we take pride in offering our white hat link building services and other services without contracts or minimums. Our relationships are build on real results, rather than contractual obligations and we make it easy to test out our services.

To work with Vazoola, a monthly account is required with fees starting at as little as $99 per month. Beyond that, you have full flexibility to spend as much or as little as suits your needs.
What is the cost for white hat link building?
Our monthly fee starts at $99 for self serve, or a managed account for $149 per month. On top of this, link placements are a one time fee for each link that we build for you. Our pricing structure puts you in control allowing you to spend as much or as little as your budget allows.

We work with you directly to help set price structures that will enable your success at any budget. We allow you to set the quality and specific details of your link building campaigns, and then work to secure the placements at the rates you set.
Our Results
Do you guarantee results?
While link building is one of the most effective methods of SEO, we do not guarantee specific results to our clients. Search engine optimization and rankings are a complex undertaking with a lot of variables and moving parts that are out of our control. Each website we work with is unique and brings its own set of strengths, weaknesses, and competitors to the table.

What we can guarantee is that we'll secure links that meet your quality standards on websites that are relevant and high quality. Our business is built on getting good results for our clients and we know that the more high quality backlinks built to a website, the more competitive it will be in the search engines.
Our in house marketing person already builds links for us..
We love working with SEOs and marketers who know what they value and require when building links. We also love to hear that you already understand the value of link building and invest the time and effort into it. We're set up perfectly to help SEO professionals and marketers to build white hat links more effectively and efficiently. Link building is a tedious and time consuming process that can yield questionable results when not done optimally. Our service eliminates all of the legwork, reduces costs, and improves ROI.
Our SEO company does link building..
That's great! We'd love to connect with the person or SEO company that handles the SEO. We work with hundreds of the top SEO agencies and support their link building efforts behind the scenes. We're a trusted source of high authority websites and backlink at great prices so there is a good chance that we can improve the value and success of the campaigns they are currently running on your behalf.
Have any of your clients been penalized?
Because we use white hat link building techniques, we have never had a client be penalized as a result of work we have done for them. Our placements are secured on high quality websites in publications that are relevant to the target domain. We also encourage natural anchor text strategies and non promotional content that presents as naturally as the other content being produced by the blogger or site owner.

We have a data driven approach that guides our link building, collecting key metrics an each site we work with. Then, our team manually reviews each site assigned to a specific project to keep the work as natural and high quality as possible. Our efforts result in progress without any setbacks.
Get Started with a White Hat Link Building Service

White hat link building is an essential part of your seo strategy and our team is happy to answer your questions and provide more insight and support for you. Now is the best time for you to dive in make a plan.

Let us help you build the white hat SEO backlinks you need to get the results you need for your website. Our white hat link building strategies are built on natural high quality links that get you results!
Let's Get Started..
Tell us about your marketing goals!