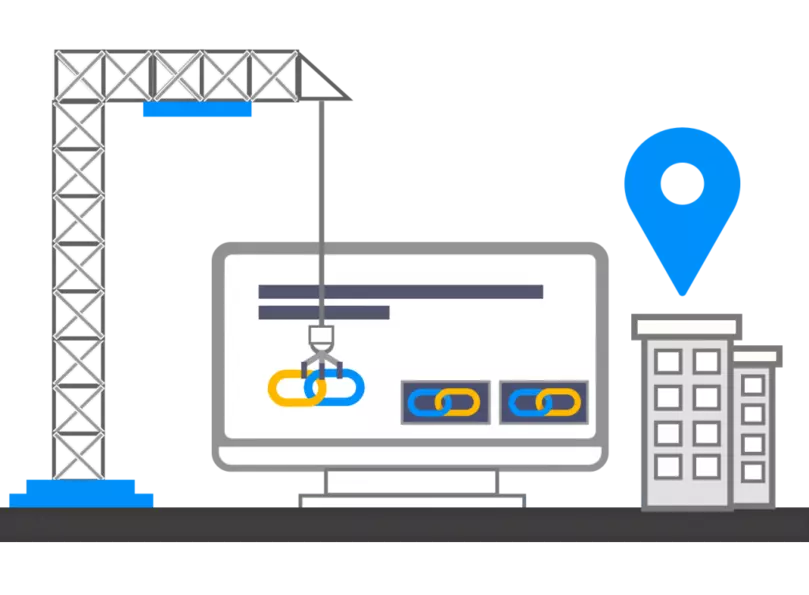 What are Niche Edits?
Niche edits, also known as curated links or contextual backlinks, are a form of link building that involves inserting a backlink into an existing article or blog post. Our niche edits services target relevant content pages that Google has already indexed, which results in a backlink that provides stronger SEO value for your site right away. We're experts at pinpointing the perfect niche edit opportunities for your specific budget and project goals at any scale. This is a powerful tactic for improving your rankings and staying competitive in search.
Boost rankings with high quality

Niche Edits!
The Benefits of Niche Edits:
Niche edits can be a more cost effective way to build links when done right. First, time and resources are saved by not having to create fresh content. Also the process on the publishers end is generally frictionless as well. They simply need to make a small edit to content they already took the time to perfect previously.
Finding relevant niche edit opportunities is integral to our process. We have a high success rate when securing niche edit backlinks, with both the publisher and the advertiser benefitting from the exchange. The opt in nature on both ends keeps the process natural and high quality.
Niche Edit backlinks are faster in two key ways. First, we're able to secure backlinks for you faster than other methods of link building because there is no need to spend time crafting content to house the link. Second, niche edits provide SEO value for your site faster because they are being placed into a page that is already ranking and indexed by Google.
The goal of all link building is to improve rankings, and niche edits are no different. Our niche edit service selects pages that already have strongly established SEO value. This means your link has a higher chance of getting eyes and clicks being on a page that is already doing well in the search engines. This means a stronger signal to Google as well as direct traffic.
We Offer Special Agency Rates!
Find out how much you're leaving on the table with your current work flow.
How do I Get Niche Edits Links?
Niche Edits can be time consuming and tedious to secure but are well worth the effort.
Getting the best links for niche edits can make an enormous difference in your SEO campaign. You must be strategic in approaching the authors or webmasters and demonstrate the value you'll bring to their websites.
Like the guest blog approach, you must first search for similar and relevant content on other websites. In addition to finding relevant links, you must establish how the page or website will benefit from your outbound link.
You are not the only one seeking the attention of high DA sites' webmasters. Because of their potential, many sites would like to link from them, yet a single page can only allow a limited number of outbound links. The best way to land these niche edits links is to beat the competition.
Create content that is better than your competition. Take a unique angle for the targeted keywords, and you'll produce content that is different from that of your competitor. In addition, your content should be unique and add value to the page you are approaching for a backlink.
Instead of going through the tedious process of building a database of potential niche edits links and creating valuable content, our niche edit service can do the leg work for you. We offer link building as part of its packages, and you'll benefit from their effective approaches to sourcing for the best niche edits.
Guest Post Vs. Niche Edits
Guest Posts and Niche Edits are both worthwhile forms of link building. However, when it comes to niche edits there are some distinct advantages that are hard to ignore!
Guest posting is one of the strategies SEO experts use in their link building campaigns. The goal of blogger outreach campaigns is to not only convince webmasters to allow them to create posts on their websites, but also allow them to link the guest posts to their pages or websites. This is different from niche edits, where the target is aged and indexed pages or posts.
Guest posting vs. niche edits is a debate that draws diverse views from the SEO community, but the speed and effectiveness of niche edits services cannot be ignored. Comparing the two can bring to light the strengths of niche edits linking over guest posting. For instance, since niche edit SEO links target aged and indexed sites, they are more likely to get links from authoritative posts than creating a new blog post that will take time to have inbound links, rank for keywords, and receive organic search traffic. Links placed in aged posts through niche edits links have a 'head start' or advantage over newly-created posts. Also, niche edits cost less than guest posts in many cases. Backlinks are often housed in content that takes resources to create. This step is bypassed with SEO niche edits.
What are the Types of Niche Edits?
There are a number of ways that niche edit links can be built, but not all of them are recommended. Our approach is natural, high quality, and cost effective.
A niche edits service can be implemented through three different approaches. The manual approach, which involves reaching out to webmasters, is the organic and white hat approach to getting niche edits links. Although it can be time-consuming, this approach is inexpensive. Ideally, you're trading value for links without any exchange of money.
The alternative is the gray hat option -- to cut time but spend money. This method of niche edits linking involves offering money for the links. You can buy niche edits directly from publishers, but this is against Google guidelines, and manual actions can be taken against your website. This method should therefore be applied with caution.
A good SEO agency will charge a fee for the service but do white hat curated niche edits on your behalf. This means the agency will not buy links from webmasters. You can buy white hat niche edits through an SEO agency that will build the links for you.
When working with a niche edit service, ensure that the links fit in naturally in the posts. In addition, the links should be relevant to your target page. As an SEO client, you should think carefully about paying an SEO agency for niche edits services and buying the links yourself.
The packages or niche edit link pricing are typically based on domain authority and other metrics of the target websites. However, you can still get cheap niche edits links from high-authority websites when working with the right provider.
The last and least productive approach is hacking. This niche edits link process involves hacking a web page and conducting link insertions without permission. With the modern, efficient SEO tools used to regularly track and audit links, it's often just a matter of time before the web admins spot the suspicious links. This approach is a waste of time and money because the links will be removed when the webmaster discovers them.
Why You Should Consider Using a Niche Edits Service
Working with Vazoola affords you a number of benefits and extends your reach well beyond in house capabilities.
Traditional SEO methods can be time-consuming. Adopting new and efficient strategies for an agency with multiple clients managing many campaigns will ensure client KPIs are met according to your timelines. Our niche edits services are among the most effective methods of link building. As an agency, brand, or business you save time and money by using niche edit links for faster results.
Through niche edits services, you have the freedom to choose your preferred SEO metrics and niches that are relevant to your content and business. In addition, because these links will stay on these websites forever, you'll enjoy the long-term SEO benefits.
Reputable SEO agencies should refund your money if these links are removed within a certain time frame. This 100% money-back guarantee means that we work hard to secure you permanent placements when you buy niche edit links.
See what our clients are saying...
We partnered with Vazoola after several Link Building agencies failed to meet our quality standards. The team at Vazoola is top notch and best in class in the trade of guest posting and link building fulfillment for digital marketing agencies. Their links have been consistently high quality, relevant and delivered in a timely fashion. If you're frustrated with your Link Building partner, I highly recommend working with the Vazoola team and technology!
Brian Hansen CEO @ Rocket Pilots

It has been great working with the Vazoola team. I've worked with many other link building companies in the past but none of them were able to deliver quality links at as low of a cost as Vazoola. We brought a small test budget to them and found we were able to increase margins on links by 40%! We've since grown our agency much faster than expected with Vazoola as our only partner for links. Their white label link building service has really changed the game for us.
Skyler Malley President @ Firestarter

I recently took over our company's Vazoola account when a former team member left our company. I knew nothing about the system going in, and I have had to lean on the Vazoola team heavily to get things kicked off for our clients. Working with Chris and Matt has been such an easy process. Every question I've had, they've answered thoroughly and with patience. I have also been able to get numerous links for our clients in just a few short weeks!
Chelsea Roller Content Marketing Manager @ RankFuse Digital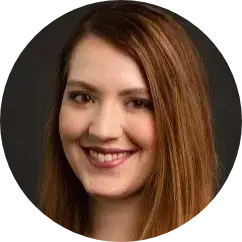 Get Started with our Niche Edits Service
Let us help you build the niche edit backlinks you need to get the results you want for your website or clients. Our strategies rely on natural high quality links that get you results fast!
Let's Get Started...
Tell us more about your marketing goals.