Blogger Outreach: A Customizable Approach
Search engine rankings matter. Where your website falls in online searches determines how many customers can find your business. Vazoola's blogger outreach services can improve your website's rankings and drive more consumers to your page. We do it all with high-quality backlinks on respected, industry-specific websites.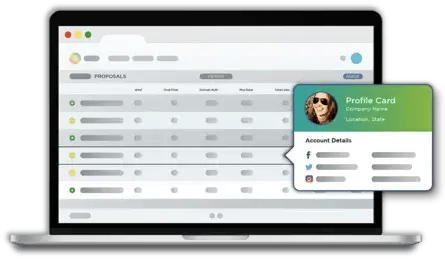 BIG PICTURE
Blogger Outreach Services for Link Building
With over 10 years of experience working with blog owners and influencers, we've mastered the art of blog outreach. Our unique techniques have made us a trusted blogger outreach agency, which allows us to secure content on blogs that link back to our clients' websites and boost their SEO. Our outreach methods are designed to save you the time and hassle of manual outreach. We establish a direct connection to thousands of site owners, so you don't have to.

Our blogger outreach expertise in the field also helps us link businesses and agencies like yours with the best blogs and websites online. It takes time to find the right websites for your business - but we're committed to the task. Our decade of blogger outreach experience in the field means we can do it efficiently, cost effectively and successfully.
How Our Blog Outreach Service Works
First, set up a call to discuss your specific needs. We'll ask questions about your industry, clients, previous blogger outreach efforts, goals, and budget. Based on the information you provide, we'll create a customized strategy for outreach and content writing.
Our team will execute manual outreach connecting with hundreds of sites found by our blogger outreach program based on your preferences. Over time, we've become experts at building relationships with the types of sites you want.
Once we've identified and negotiated with sites who would like to place unique content featuring your brand we'll send the list over to you for approval before we move onto the next step in the process, securing the links.
With your approval, we'll finalize the content creation portion of the process and begin sending the completed articles to the publishers for publication. When the order is complete, we'll send you the final Link Report for you to review.
We offer special agency rates!
Find out how much you're leaving on the table with you're current workflow.
TESTIMONIALS
See what our clients are saying...
"We have been working with Vazoola for over a year now and have seen our organic traffic increase exponentially since hiring them. Their "Bounty Express" has been delivering great backlinks at prices within are budget. I would highly recommend testing them out."
"Every digital marketer knows how important link building is to increasing organic rankings, but finding the time to do it successfully is another story. That's why it can be helpful to use a link building company that has the experience and resources to execute your strategy. I've been utilizing Vazoola for several years to help strategically build links from high level domains, and it's been very effective. They are not your typical link builder."
"For the last few months we've been using Vazoola for link building to increase our ranking on some of the more difficult keywords we target. In just a short period of time we've seen some of our rankings improve 30+ spots. The links are solid and are posted on quality websites. We've been very impressed."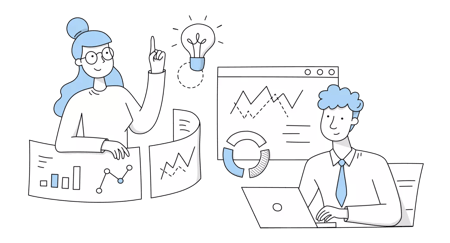 Frequently Asked
Questions
Bogger Outreach Basics
Is blogger outreach a safe strategy?
Yes, our blogger outreach program is a safe strategy because we're manually connecting with authentic site owners and building links naturally through our outreach process. We are a trusted blogger outreach agency with years of experience in the space where we have been able to master the process.. Our outreach platform will save you the hassle and countless hours spent searching for appropriate venues, establishing relationships, and submitting content.
Is guest blogger outreach a safe strategy?
Yes, in our guest post service we vet the sites for your blog post so you can count on receiving a good quality site.
Can I review the blog post content before it gets posted?
You're included in the content creation process and are given a chance to review before the work is sent to site owners. We'll make revisions and changes based on your suggestions, and if needed, you'll be given another chance to review the content before it's sent out.
Where are the links placed?
The links are placed naturally in the article and the articles are placed initially on the website's homepage, or within a major category on the website to provide the best SEO value.
Do you guarantee placements on unique sites for every order?
For every order, we guarantee placements on new, unique sites for the best distribution of links for your money.
How long will the placements last?
Your placement is guaranteed to be live for a year. If there are any problems with placements, your account will be credited with the cost.
Let's Get Started..
Tell us about your marketing goals!