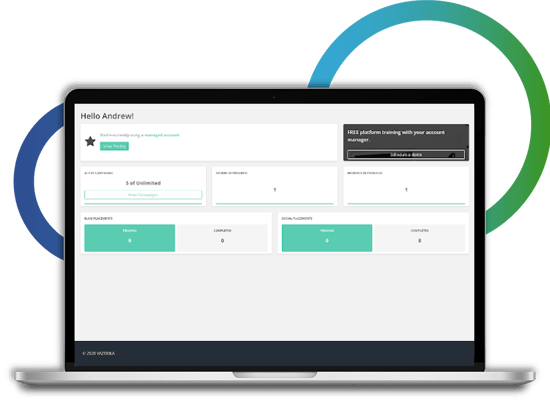 Professional White Label SEO Reseller Services
Vazoola provides agencies with access to premium white label SEO services that will help your clients maintain an edge over the competition.
Professional White Label SEO Agency Services
Today, if you want to run a successful marketing agency, then you have to have the tools to help clients create a strong online presence. This means prioritizing search engine optimization strategies and execution in addition to the many other services you provide. As you know, SEO involves a lot of moving pieces and the SEO landscape is constantly changing. Agencies serving clients can quickly rack up a massive to-do list when it comes to providing full-service marketing and SEO services. That is where Vazoola can help agencies.
As an SEO reseller, Vazoola provides agencies with access to premium white label SEO services that will help your clients maintain an edge over the competition. Agencies can trust Vazoola's professional and effective SEO services for clients of all sizes in any industry. With Vazoola, agencies can enjoy a fully transparent white label SEO reseller experience with no contracts - it's that simple! Learn more about how our SEO white label services for agencies can help agencies like you boost your clients' visibility and set them up for greater success.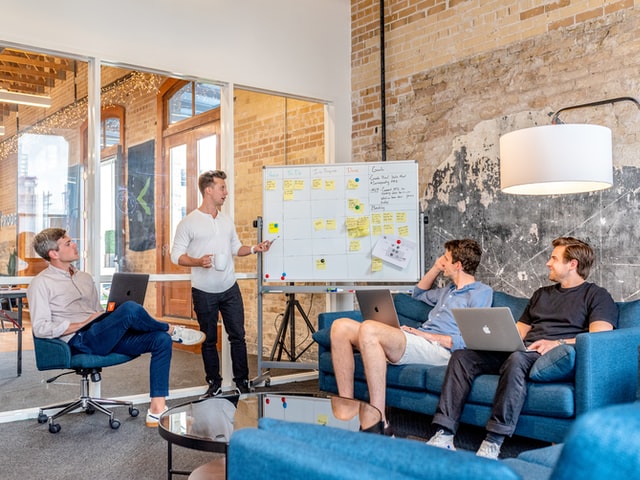 Rely on the Best White Label SEO Company To Identify Keywords and Build a Strategy for Clients
As SEO resellers, one of our top priorities is to help you improve your clients' SEO rankings. We have the tools and expertise to identify the best keywords and phrases for each of your clients to target.
SEO ranking improvements do usually not happen overnight and pursuing the right keywords is much more of a journey than it is a destination. When you partner with Vazoola to evaluate the importance of specific keywords for your clients' businesses regularly and monitor ongoing ranking performance, you're on track to provide top-tier services that keep clients coming back. While we take on the research and strategic side of it, you maintain full control and communication with your clients to offer a seamless service.
Contact us to learn more!
Our professional SEO services are designed to help you optimize your site, dominate search, and grow your business.
White Label SEO Services By Vazoola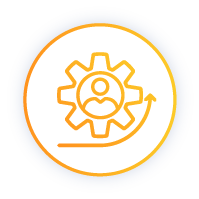 Audits and Analysis
Vazoola understands the importance of performing audits and competitive analysis to provide data-backed recommendations and plans for SEO. By taking a comprehensive approach to keyword identification and building campaigns based on research, our white label SEO service can help your clients stand out from the crowd.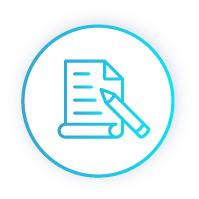 Keyword Research
Targeting the right keywords is a balance of search volume and competition. For example, if your client runs a small business, they may have a hard time competing against multinational corporations for the most popular general keywords. On the other hand, if the client targets the more long-tail keywords that are specific to their niche, audience, and even their geographical location, they're more likely to make a strong impression in their backyard.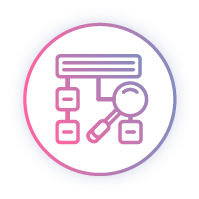 Content Strategy and Content Creation
One of the easiest ways to boost a website's visibility is to post relevant, high-quality content on a regular basis. Numerous types of content can help with SEO, including service/product pages, landing pages, blog posts, technical articles, and images & videos. Content marketing is the backbone of all SEO services. That is why we prioritize content marketing as a part of our white label SEO services. Agencies can trust Vazoola to develop effective content strategies and coordinate content creation efforts for their clients.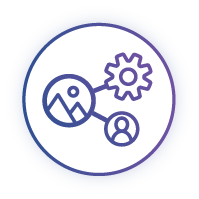 Effective On-Page SEO
We make sure that the website is clear and easy for people to navigate. This includes intuitive menus that allow visitors to easily find what they are looking for. We think about keyword placement and density to improve your client's rankings for terms that are relevant to their industry. Technical SEO factors range widely and also include how fast the pages on your clients' websites load, the presence of keyword-rich meta titles and meta descriptions for each page, removing broken links that appear on the site, and making sure all content is unique.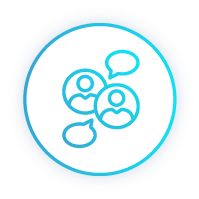 Off Page SEO Services
Off-page SEO services refer to all SEO activity that takes place away from your client's own website. This might include link-building campaigns where other websites link back to the client's website strategically. We position your clients' websites as an authority in their field. To do that, we secure high-value links that point back to your client's website. We have numerous ways to go about link building such as creating linkable content, guest posts, and infographics.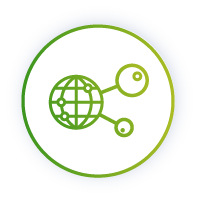 White Label Local SEO Service
We recognize the power of local SEO for companies that serve specific geographical areas. Some of the clues that trigger a search engine to conduct a local search include searches that include town or city names, zip codes, or the phrase "near me." When a local search is entered, the search engine will track that person's IP address and pull up results that are in the nearby area. We want to make sure that your client's website shows up when your client can be of service to the person entering the query.
Contact Vazoola Today To Learn More About Our SEO Reselling Services
If you are an agency looking for a professional SEO reseller service, Vazoola can be your trusted long-term partner. Our reseller SEO services can help you get results for your clients. While your clients are getting better SEO rankings and increased sales with our SEO reseller services, your agency is saving time, improving its ROI, and continuing to grow. With Vazoola, we do the heavy lifting while allowing your agency to maintain all communication with your clients for the best possible experience. Whether your clients need local SEO services, niche SEO services, or comprehensive SEO management, our resell SEO services can help your clients be seen.
If you would like to learn more about our SEO white label service, contact us today! We would be honored to help your agency thrive.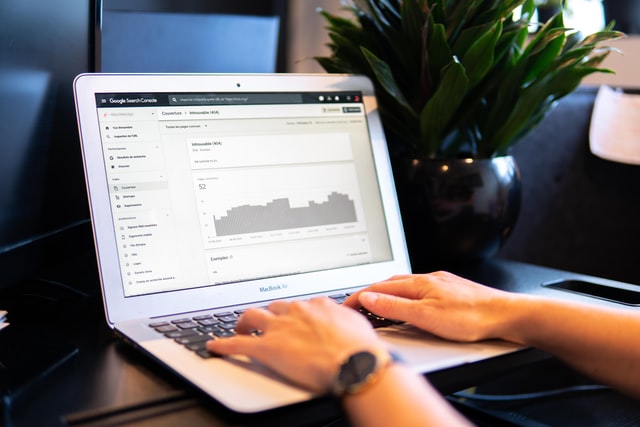 Brian Hansen
CEO at Rocket Pilots
At Rocket Pilots we provide comprehensive SEO solutions for small to medium sized companies throughout the United States. To fulfill certain aspects of a scope of work we often align ourselves with partner companies. We partnered with Vazoola after several Link Building agencies failed to meet our quality standards. The team at Vazoola is top notch and best in class in the trade of guest posting and link building fulfillment for digital marketing agencies. Their links have been consistently high quality, relevant and delivered in a timely fashion. If you're frustrated with your Link Building partner, I highly recommend working with the Vazoola team and technology. You will not be disappointed!
Skyler Malley
President at Firestarter
It has been great working with the Vazoola team. I've worked with many other link building companies in the past but none of them were able to deliver quality links at as low of a cost as Vazoola. We brought a small test budget to them and found we were able to increase margins on links by 40%! We've since grown our agency much faster than expected with Vazoola as our only partner for links. Their white label link building service has really changed the game for us.
AJ Wurtz
SEO Specialist at Nu Image Medical
We have been working with Vazoola for over a year now and have seen our organic traffic increase exponentially since hiring them. Their "Bounty Express" has been delivering great backlinks at prices within are budget. I would highly recommend testing them out.
Dellon S.
Digital Marketing Director at Vista College
Every digital marketer knows how important link building is to increasing organic rankings, but finding the time to do it successfully is another story. That's why it can be helpful to use a link building company that has the experience and resources to execute your strategy. I've been utilizing Vazoola for several years to help strategically build links from high level domains, and it's been very effective. They are not your typical link builder.
Jon Bingham
Director of Marketing at BKA Content
For the last few months we've been using Vazoola for link building to increase our ranking on some of the more difficult keywords we target. In just a short period of time we've seen some of our rankings improve 30+ spots. The links are solid and are posted on quality websites. We've been very impressed.
Project Manager
Reputation Management Agency
Link building is vital to our strategy for rebuilding the online reputation of our clients, Finding the time, resources, or a trustworthy link building company is extremely difficult. That's why we were lucky to come across Vazoola - we were able to agree on a tiered pricing structure that made it easier to include link building in the packages we sell to clients. Since starting with Vazoola we've grown our business and produce better and more predictable results for our clients.
Chelsea Roller
Content Marketing Manager at RankFuse Digital Marketing
I recently took over our company's Vazoola account when a former team member left our company. I knew nothing about the system going in, and I have had to lean on the Vazoola team heavily to get things kicked off for our clients. Working with Chris and Matt has been such an easy process. Every question I've had, they've answered thoroughly and with patience. I have also been able to get numerous links for our clients in just a few short weeks. I really appreciate all the work the Vazoola team puts into making the process as easy as possible for its customers!
Dr. Scott Peterson
Owner at Peterson Family Orthodontics
We have seen great results from working with Vazoola, both in our position in SEO rankings and in the amount of calls we receive to our office from Google. Communication is always open and any questions are addressed quickly and thoroughly. I definitely recommend them to anyone trying to improve their web presence!
Let's Get Started...
Tell us more about your marketing goals.