Quality Backlinks shouldn't be hard, Vazoola makes it easy.
The more quality backlinks pointing to your website, the higher your chances of ranking for profitable keywords that drive sales. Unfortunately, acquiring top-quality backlinks isn't a stroll in the park. When you partner with a link building company like Vazoola, we can guarantee high quality SEO backlinks, while saving time and money in the process!
SEO Link Building Agency with 10 Years of Experience
With years of experience comes knowledge, and we understand all of the challenges marketers face when it comes to SEO link building. Here at Vazoola, we've been there, and we've developed a real solution that provides agencies and brands the ability to sidestep these obstacles so that they can focus on growing.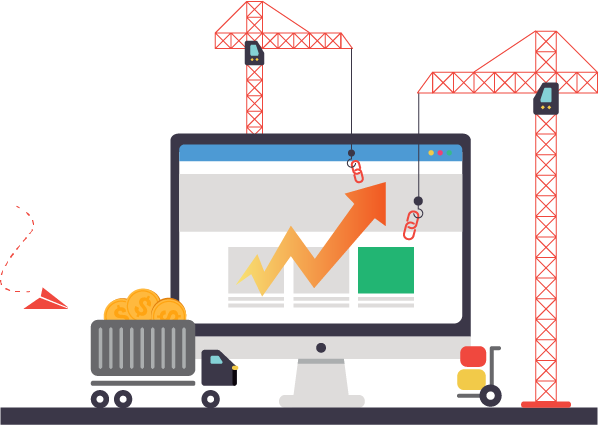 SEO Link Building Software: Bounty Express
Our Cutting Edge SEO Link Building Software, Bounty Express, is designed to take you to the next level by building backlinks focused on speed, margins, and scalability giving you full control.
Simply tell us your required metrics, number of links, and total project budget and using Bounty Express we can create custom link building packages that fits your business model and budget.
Everything you need, all in one place.

A Link Building Dashboard
Our ordering process is simple, intuitive and extremely user-friendly. With just a few inputs, you can place orders within seconds and then track the progress from your own dashboard. Our software will find and match your project with a larger group of blogs and publications whose quality will be monitored in real time. Most importantly, you will have 24/7 access to real time, link building friendly progress reports.

In-House Content Creation
If you need content creation, we've developed a team of hundreds of writers so we can handle any and all of your content creation in-house. Our team will manually review your posts for quality and accuracy before they show up in your account dashboard.



100,000+ Publishers
We have long-term relationships with over 100,000 blogs and online publications who will assist in building quality backlinks. We leverage a powerful process that cuts price points dramatically by having our publishers compete for limited opportunities to place in-content backlinks. Cool, right?

Lightning fast turnaround
Our manual and software-based processes have been refined which enable us to complete services in short lead times without compromising on quality. Our standard is a 30 day turnaround time, however, if you need things done faster we can provide you with quality backlinks in as fast as 7-10 days.
Link Building Services For Agencies
White Label Link Building
We deliver services that are easily resold either individually or as part of a wider marketing campaign. Your clients will never know Bounty Express built your links or created your content.
No Contracts or Commitments
Outsourced services should always be easily accessible and flexible which is why we let you control what you need when you need it with zero contracts. Instead, we focus on providing you affordable, high quality backlinks that will help improve your ranking and grow your business.
We take care of the link building, so you don't have to. Here's how it'll work:
Tell us your required metrics, number of links, and total project budget.
We create custom link building packages that fit your business model and budget.
We provide reporting of all the links being built, and deliver this report to you in a CSV that you can add your own branding to before sending off to the clients.
Whether you want hands-on service or a fully managed account. Vazoola can meet your needs at your budget. With over 100,000 publishers, thousands of happy clients, and 10+ years in the making, you can have confidence in our ability to to go above and beyond for you and your clients.
Want to hear about our special agency rates?
Find out how much you could be saving using our services to buy high-quality backlinks.